Christopher Ahn (Board Vice-Chair, Operations Committee Chair & Finance Committee member) is a graduate of Alma College with a Bachelor of Arts in Finance and Economics. He is currently the Managing Director at Ducker Worldwide in their Advisory group. Chris and his wife, Kristi, have two children attending Oakland Christian School. The Ahn family attends Woodside Bible Church, Troy Campus.

Todd Amprim (Finance Committee Chair) is a graduate of Western Michigan University where he earned a Bachelor of Arts in Business Administration. Todd has been a Lowe's Store General Manager for the past 10 years. Todd and his wife, Robin, have two children and they are both enrolled at Oakland Christian. The Amprim family currently attends Clarkston Methodist Church.

Michael Clow (Board Secretary & Finance Committee Member) graduated with a B.A. in political science from Albion College and the Gerald Ford Institute for Public Policy & Service. Michael is the Director of Communication for one of the U.S. Army's major procurement organizations, and he serves separately as a Lieutenant Colonel in the Michigan Air National Guard. Michael and his wife, Dana, have three children at OCS and serve as members of Woodside Bible Church in Lake Orion.

Steve Hagar (Board Chair) is a graduate of Central Michigan University with a Bachelor of Science in Mathematics/Computer Science. He also attended the Wharton School of Business and completed the Financial Services Institute program. Steve and his wife, Dawn, have two daughters, one of whom attends OCS. The Hagar family attends Clarkston Community Church. Steve is involved with the Men's Ministry while leading a Bible Study program. He is self-employed working as a mortgage broker and real estate investor and is an Adjunct Professor in the Business Department at Rochester College. Steve has been on the OCS Board since 2007.

Avery Jackson (Development Committee Member) is the Chief Executive Officer and Neurosurgeon at The Michigan Neurosurgical Institute in Grand Blanc. He and his wife, Andrea, have two daughters, both attend OCS. Dr. Jackson and his family attend Word of Faith International Christian Center where he is involved with the Helping Hands Ministry which distributes food and clothes to people in need.

Julie Magro graduated from Oakland University with a bachelor's degree in marketing. She currently serves as the Executive Director at Faith Church in Rochester Hills, where the Magro family attends. Julie and her husband, Leonard, have hosted two international students, and their two children currently attend OCS.

Krista Malley has her Ph.D. in Education and is the Director of Student Success at Oakland University. Krista and her husband, Dwayne, have one child who attends Oakland Christian Elementary School. The Malley family attends Kensington Church in Lake Orion.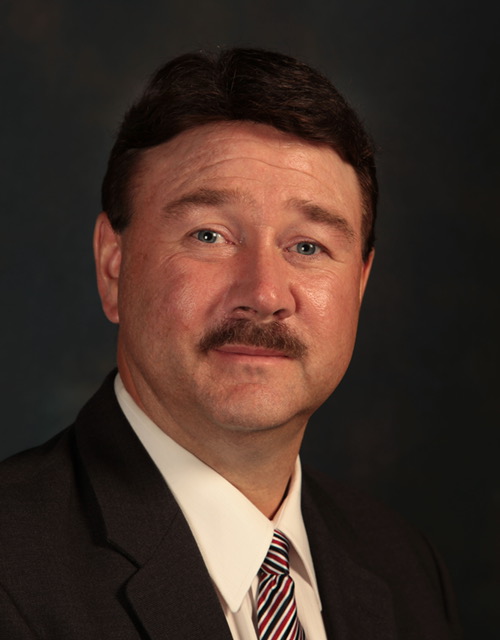 Curt McAllister earned a bachelor's degree in public relations from Ferris State University in Big Rapids, Michigan. He currently serves as the Midwest Public Relations Manager for Toyota Motor North America. Curt and his wife, Tammra, are the parents of one current OCS student and two alumni. Curt also, serves on the OCS Athletic Boosters committee. The McAllister family attends LIVE Ministries Christian Church in Shelby Township.
John Sanchez is a self-employed CPA with a degree in Business Administration in Accounting. He and his wife, Angela, have four children, one is currently attending OCS and two alumni. The Sanchez family attends The River Church where John serves on the advisory board, works in the children's ministry, and participates in the worship ministry.

George Wells (Development Committee Chair) is a graduate of Toledo University (Mechanical Engineering) and Oakland University, where he earned a Master's Degree. He owns and operates a Financial Service company. George and his wife, Charlene, have four children, all attending OCS. George and his family attend Mount Zion Church in Clarkston.