New Faculty/ Staff Introductions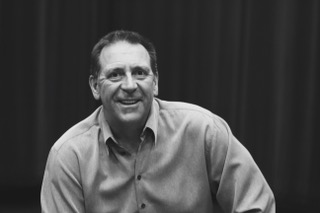 Join us in welcoming Mr. Jeff Tice, the new Drama and Speech teacher to the OCS community. Jeff is a graduate of Central Michigan University where he studied Theatre, Vocal Music, Speech/Interpersonal Communications, and Earth Science. After graduation, he traveled the United States working for regional theaters as a professional singer and actor. He tired of traveling and went back to school to teach Theatre and Speech classes while directing and producing musicals and plays. The last 27 years, he spent teaching, producing, and directing just down the road at Clarkston High School. He is married 29 years to Jill, has three children and three grandchildren. In his spare time, he enjoys running, tending to his garden, hunting, fishing, raising chickens, and working on a professional voice acting career. He loves Jesus, and his favorite verse is: "And so faith, hope, love abide, these three; but the greatest of these is Love". - 1 Corinthians 13:13
Welcome to OCS, Mr. Tice!
---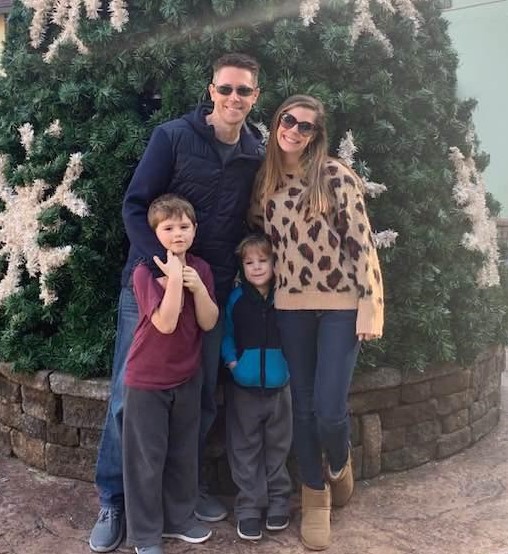 Introducing Mrs. Brittany Straith, our new fifth grade teacher! Brittany is a graduate from the University of Michigan and has since received her Master's degree in elementary education. She is married with two young boys. Brittany has loved teaching upper elementary and creating bonds with students that last a lifetime.
She has been a public school teacher for 13 years, and she is ready to bring Jesus into her classroom! Landon (second grade) and Walker (Kindergarten) are both excited to join Brittany at OCS in the Fall as she steps into the role of fifth grade classroom teacher!
Welcome to the OCS family, Mrs. Straith!
---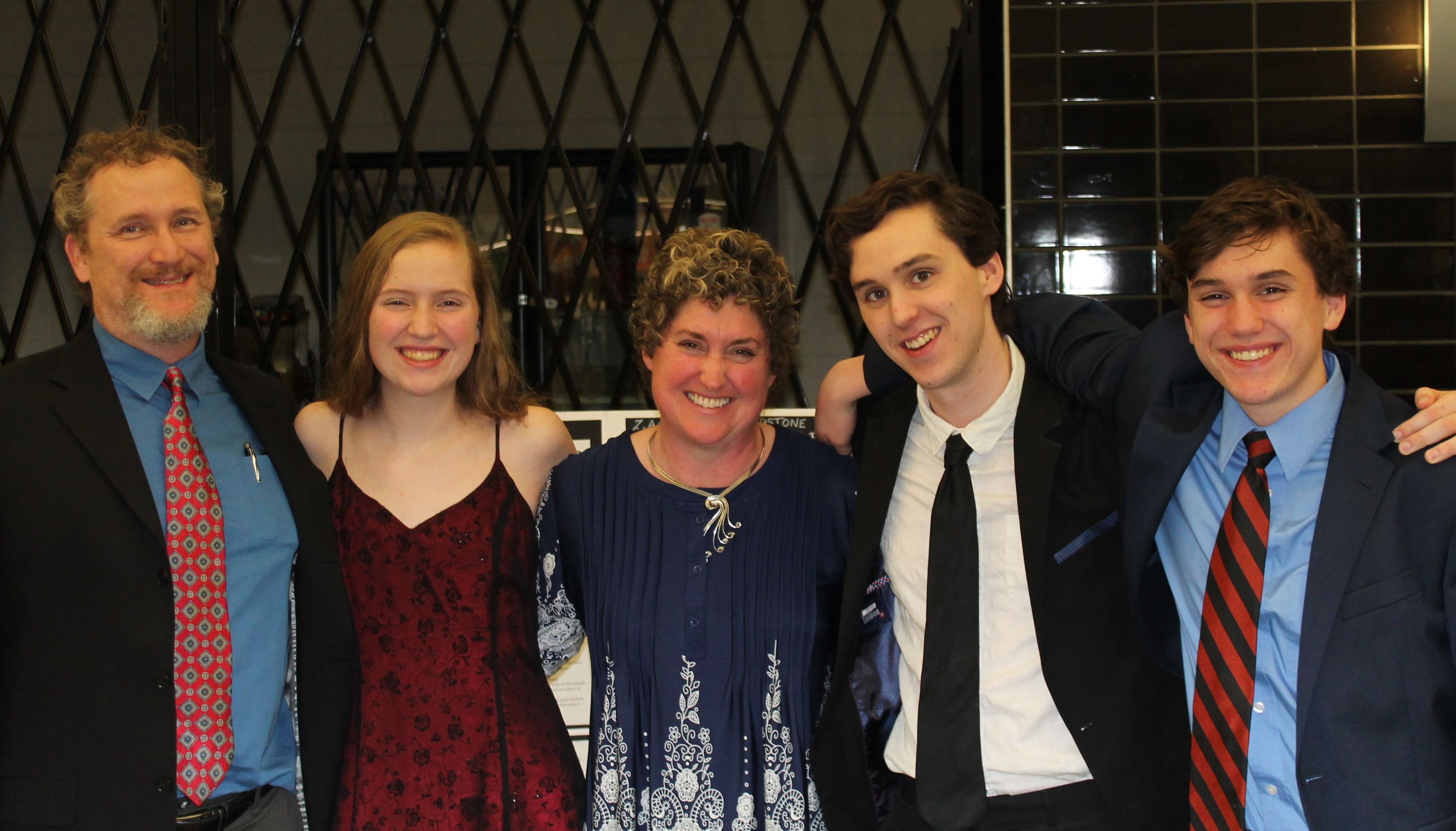 Meet Mrs. Heather Smith, our new secondary choir teacher. Originally from Canada, Heather started music school after earning her Bachelor of Arts Honors degree in Economics from Queen's University. She graduated from the University of Western Ontario with a Bachelor of Music Education after which she earned her post graduate Bachelors of Education from the same institution. After university, Heather worked at the Canadian Conservatory of Music and taught at two private schools before marrying and immigrating to the United States.
While raising three great kids who are all musical, Heather taught private vocal, piano and theory lessons. She has been a professional accompanist for the last 13 years working with students at the middle, high school and collegiate levels. Heather also loved working as a high school and middle school choral director in Warren, Michigan and was recently sought out by a former student from 20 years ago. "Today was a good day. In 8th and 9th grade, Mrs Smith was my choir and music teacher. She taught me so, so much and even though it was a short time she was profoundly impactful in my life, my passion for music, and my teaching style" This is what teaching is all about: conveying the subject matter while encouraging students to find the best parts of themselves. Welcome to OCS, Mrs. Smith!
---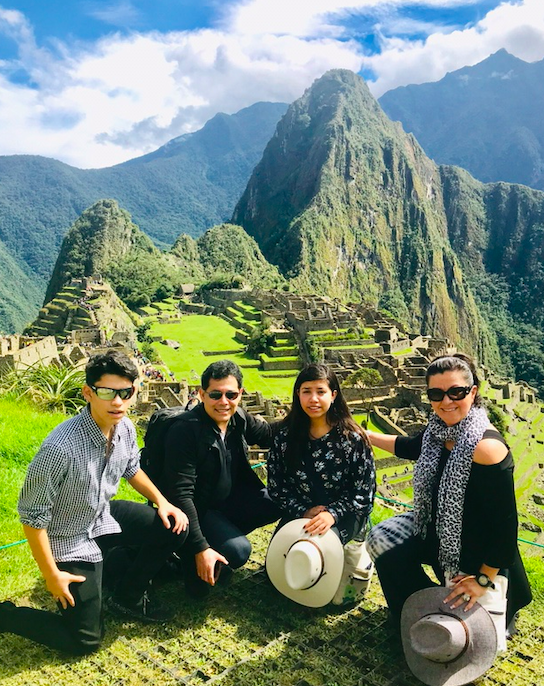 Reintroducing Maestra Cristy Trinidad, we are so blessed to welcome Cristy back to the OCS Family! She taught First Grade Spanish Immersion during the 2016- 2017 school year. Her husband's job relocated their family overseas for 2 years. And we are so happy that she's back to teach our Fifth Grade Spanish Immersion class!
Cristy was born in Mexico and has lived in the U.S. for 20 years. She has two children, Maurice and Stephanie. She has a Bachelor's degree in Business Administration, and has worked in the international automotive industry for many years. Later, she switched careers to work in her true passion of teaching. She has now been teaching for 15 years in private and public schools, and as a cross cultural corporate trainer. She has a basic understanding of languages such as Portuguese, Italian, and German.
During her recent overseas journey, God impacted her life by allowing her to continue following her passion of teaching. She was blessed with the opportunity to teach Brazilian children (Portuguese native speakers) through a Spanish-English immersion program.
Cristy is super excited to be back at OCS and the opportunity to teach her first grade students once again as fifth graders. She can't wait to see her students grow to be lifelong learners and believers of God. Her favorite verse is Proverbs 3:5: "Trust in the LORD with all your heart and lean not on your own understanding"
Welcome back Maestra Trinidad!
---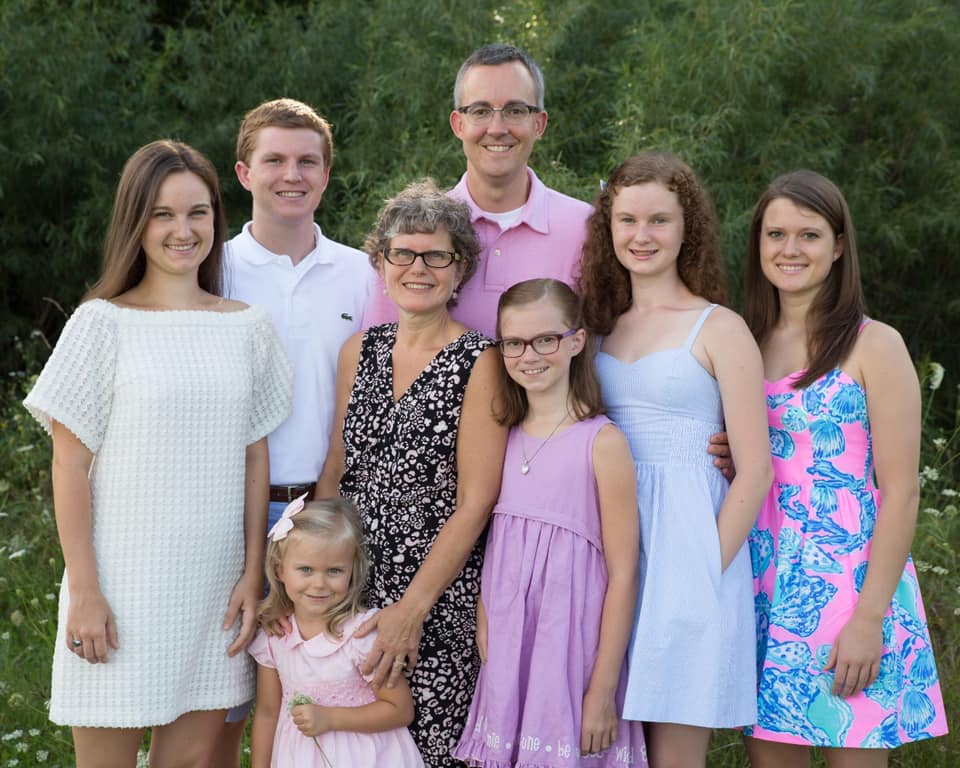 Introducing Mrs. Kathy Ratze, our new Middle School Math teacher! Kathy comes from a long line of teachers. Her grandmother taught 2nd and 3rd grade for 20 years and her mother taught preschool, kindergarten and 1st grade for 50 years. Her father taught History in the early days of Oakland Christian School!
Kathy and her husband Michael have six children – five daughters and one son. Her oldest two daughters are also teachers – Elizabeth teaches Latin in California and Rebecca teaches pre-school in Tennessee. Kathy is excited to return to the classroom after serving as a homeschool teacher for her children the last 18 years.
Kathy attended Evangel University with a major in Mathematics and a minor in Chemistry. She also earned her master's degree in Math Education from Wayne State University.
In her spare time, Kathy enjoys knitting and caring for succulents. An inspiring quote from one of her favorite authors: "Children are not a distraction from more important work. They are the most important work." - C.S. Lewis
We're excited to have you join the OCS team! Welcome Mrs. Ratze!
---
Lee Par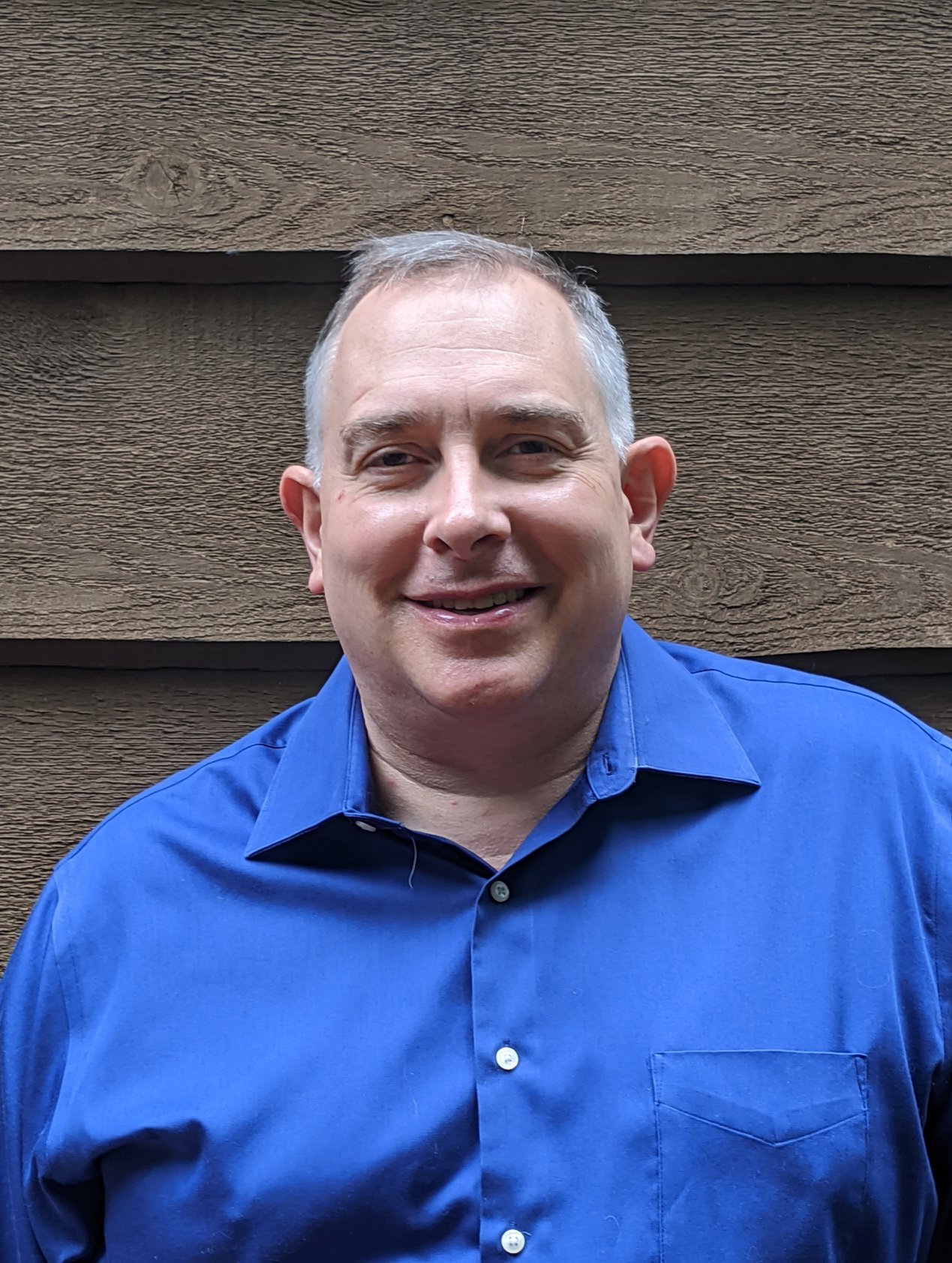 sons - We are excited to introduce to you our new high school math teacher Mr. Lee Parsons. As a teaching missionary, Lee has taught many levels of math and physics in a variety of international schools around the world, including schools in Mexico, Honduras, and South Korea. Lee is very excited to be joining the OCS family and is looking forward to teaching Algebra II and Conceptual Physics, as well as serving and living in our community.
Lee was born and raised in Evart, Michigan and received his undergraduate degree from Spring Arbor University and his graduate degree in education from Framingham State University. Lee has three adult children and an 1 year old grandson, all of whom he is very excited to be living closer to. Please pray for Lee, and his wife Robin, as they adjust to state-side living once again, as they look for a home near OCS, and a church home in which to participate.
One of Lee's favorite scriptures is Proverbs 3:5-6: "Trust in the Lord with all your heart and do not lean on your own understanding. In all your ways acknowledge Him, and He will make straight your paths." Welcome to OCS, Mr. Parsons!
---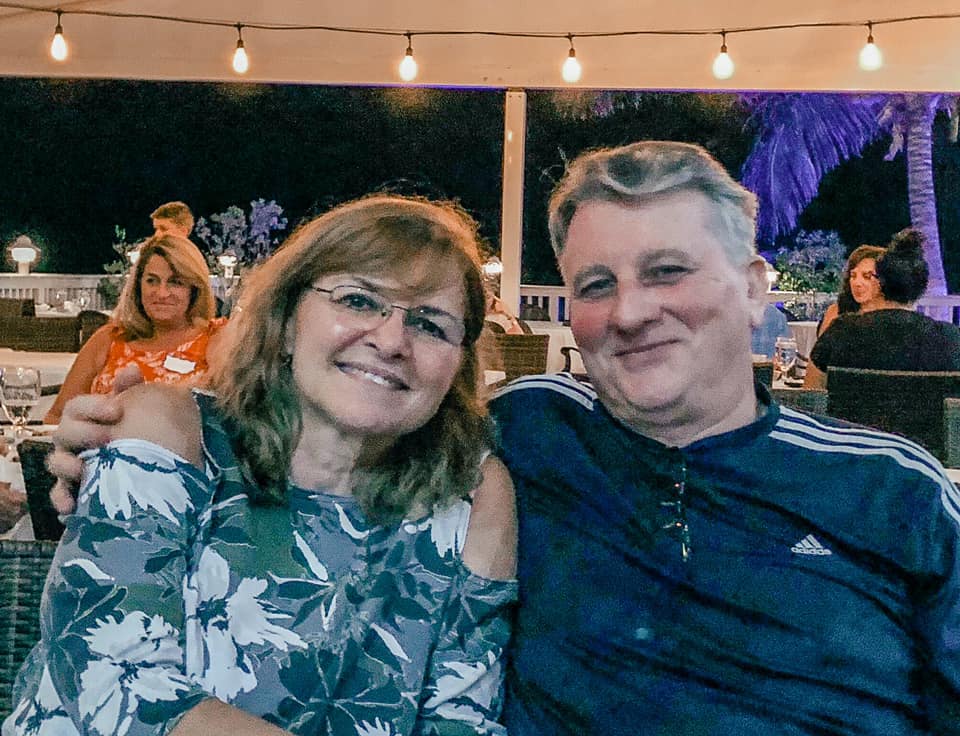 Introducing Mrs. Kim Rouvelin, our new secondary French teacher. Kim is originally from the Toronto area where she attended and then taught in her former parochial school. This is where she met and married her Paris born husband. They spent time in France and Canada before moving here to
Michigan. They have four sons, three daughters-in-law and two grandchildren residing in Michigan, Canada, England and France. They are quite an international family!

Kim has a double major in French and Psychology from the University of Guelph and French specialist qualifications from York University, in Canada, as well as a Masters in the Art of Education from Oakland University here in Michigan.

They own a small hobby farm and Kim enjoys gardening, cooking, riding horses and reading. She is looking forward to joining the OCS team and returning to her roots after some time teaching in public schools. Her favorite verse is "We have different gifts, according to the grace given to each of us. If your gift is prophesying, then prophesy in accordance with your faith; if it is serving, then serve; if it is teaching, then teach;" – Romans 12:6-7
---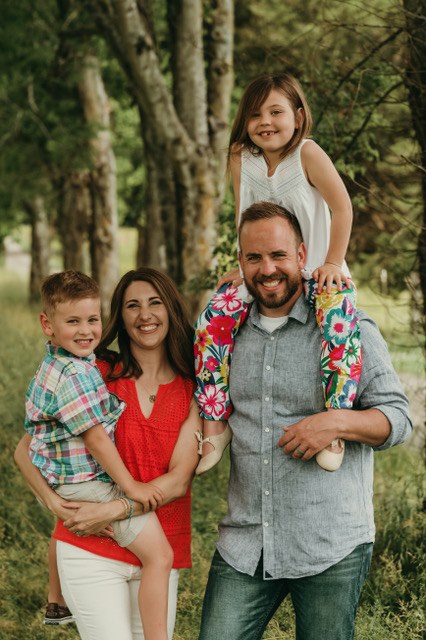 Lauren Armstrong - Lauren, a Licensed Professional Counselor (LPC) and recent northern transplant from Texas, is wife to Alex and mother to Olivia and Jude, who are both in the Spanish Immersion Program at OCS. For 12 years, Lauren has counseled kids, teens, and families specializing in trauma-informed care.
She obtained her Masters in Marriage and Family counseling from Southwestern Seminary in Ft Worth, TX, and further certifications in Multi-systemic Therapy (MST) and Trust Based Relational Intervention (TBRI). Drawing from experience in faith based counseling services, community mental health, juvenile justice, and private practice Lauren has served families in all walks of life.
She looks forward to walking alongside OCS students and families as they grow spiritually, emotionally and educationally. Welcome to the OCS staff, Mrs. Armstrong!