New Faculty/ Staff Introductions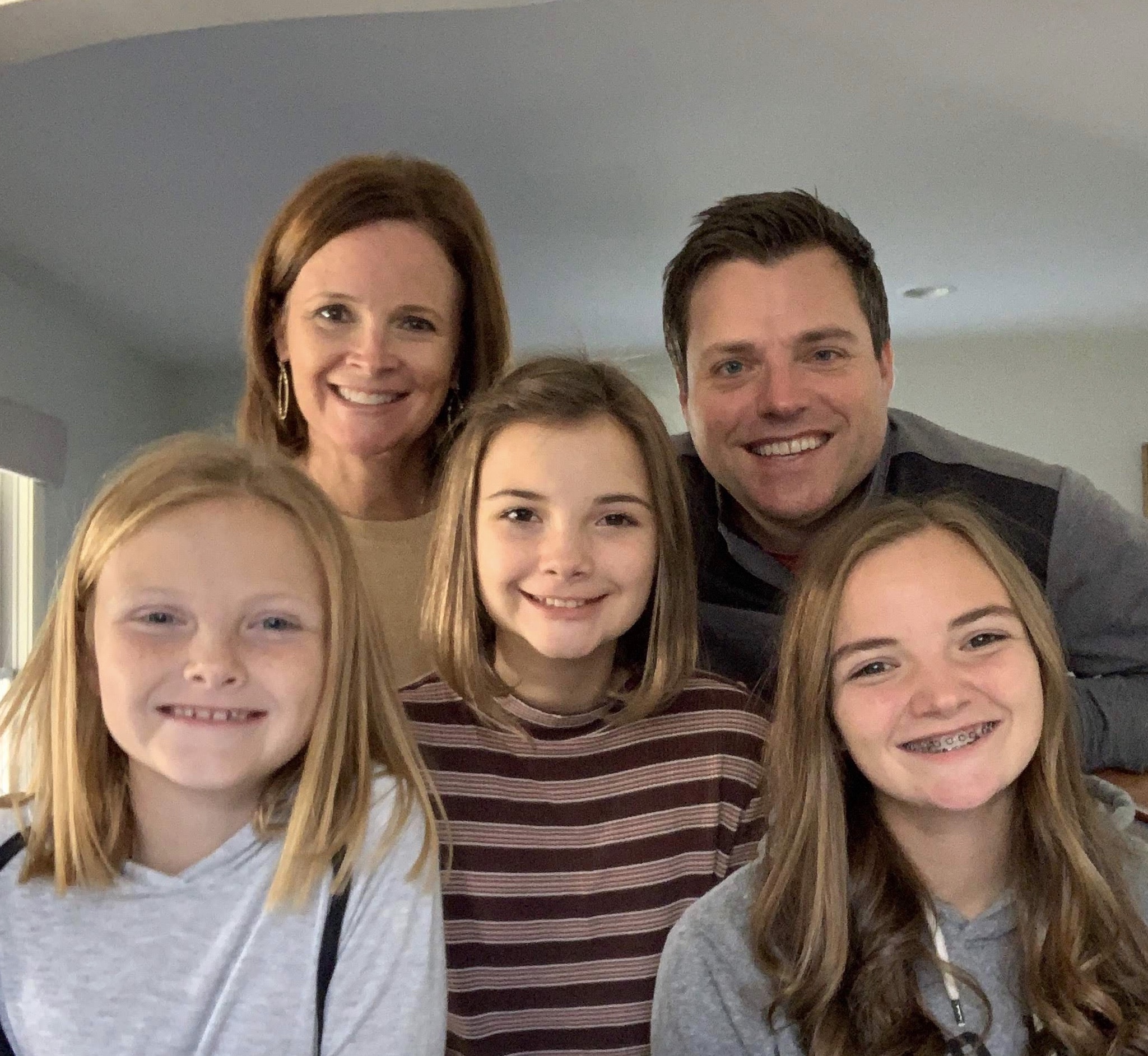 Join us in welcoming Mrs. Dana Meyer. She's the newest addition to our kitchen staff. Dana is personally excited to have the opportunity to work part-time at OCS to become more connected to the community, get to know other staff, parents and to help serve all the students throughout the week.
Dana is a graduate from Michigan State University and studied Human Resources and Business Management. Upon graduation she moved to northern California where she worked and eventually met her husband Brian. They were married and started their family there, After 11 years (and their second child on the way), they moved back to Michigan in 2007. God has been continually faithful in leading them to new opportunities, friendships and schools. Once their first daughter was born, she left corporate work to raise their children, but always stayed busy in and out of the home.
Their children started in public schools, and she stayed involved serving on the PTA board, being a room captain, helping with birthday lunches, fundraisers, art programs, reading programs and any areas they needed extra help. In addition she worked off and on as a sub at the preschool they all had attended. Their family was led to OCS for the 2019-2020 school year for their two oldest daughters (Abby 10th, Kate 8th). This year their youngest - Paige, is attending 4th grade here at OCS and is really excited to be at the same school as her sisters.
In her spare time she loves baking cookies (and eating them!) and their kitchen is always open to their kids and their friends to bake, cook and create. She enjoys the sunshine, walking, biking, reading and time with family and friends. She also enjoys time with our church family at Woodside Bible Church, in Troy, with the women's bible studies, and volunteering at the Dream Center in Pontiac at the Food Pantry. One of her favorite versus is 1 Corinthians 13:13 "So now faith, hope and love abide, these three; but the greatest of these is love." She prays that God continues to multiply our love for one another, that our love is shown in difficult times the same as in easy times, and His love shines through us unhindered by our own actions.
Welcome to the OCS Family, Mrs. Meyer!
---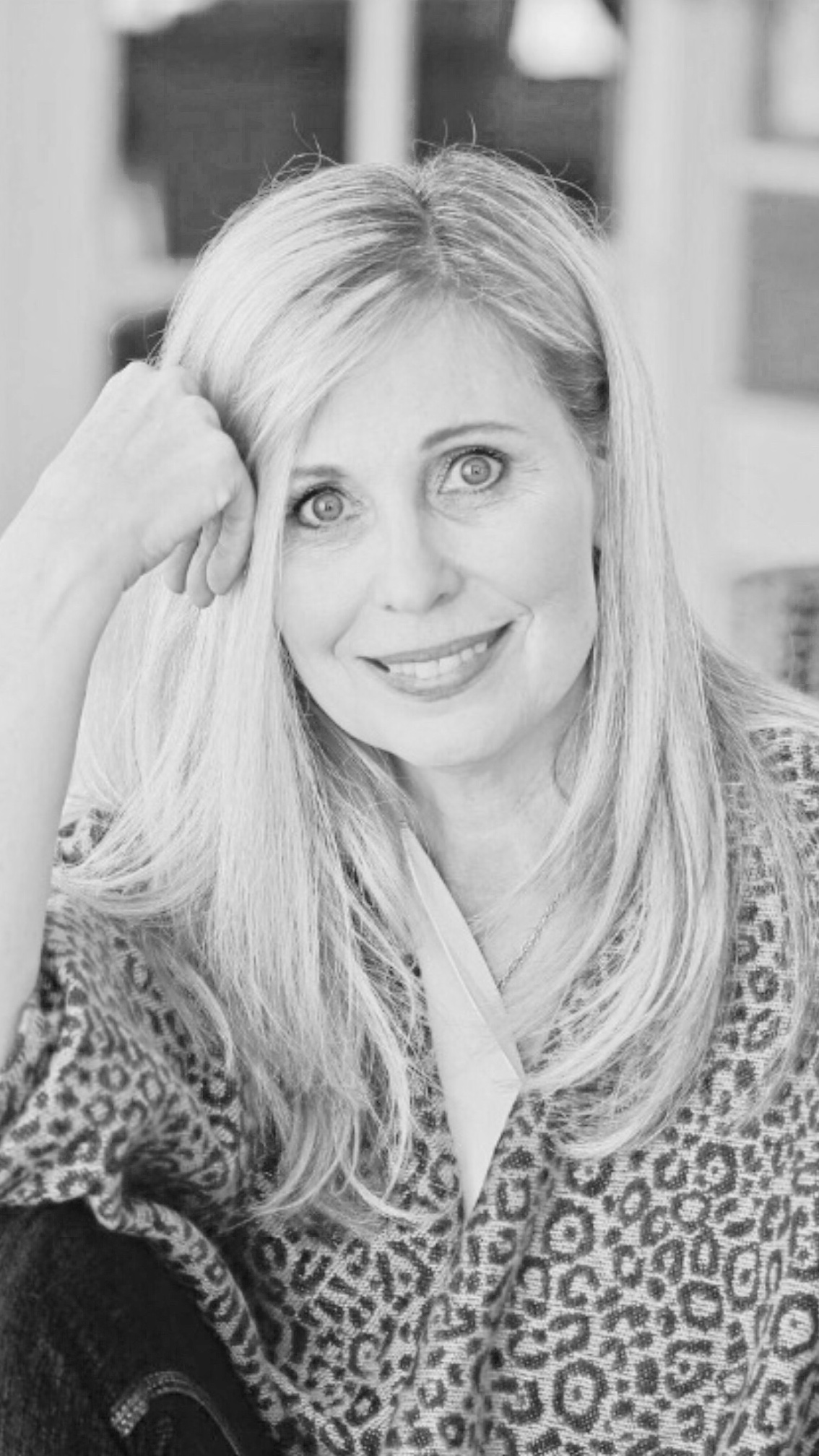 Join us in welcoming Mrs. Kim Howe, our new Director of Finance. She graduated from Eastern Michigan University with a degree in Accounting (minored in Art). She is married and has 2 sons and 1 daughter (and a house full of animals: 2 dogs, 3 cats, a dwarf rabbit).
After several years as a Finance Director/Controller for "for Profit" corporations she is inspired to be a part of a more purposeful Christian learning community. She's looking forward to continuing the high standards for excellence that Tracy Gottschalk instilled in this role. Welcome to OCS, Mrs. Howe!
---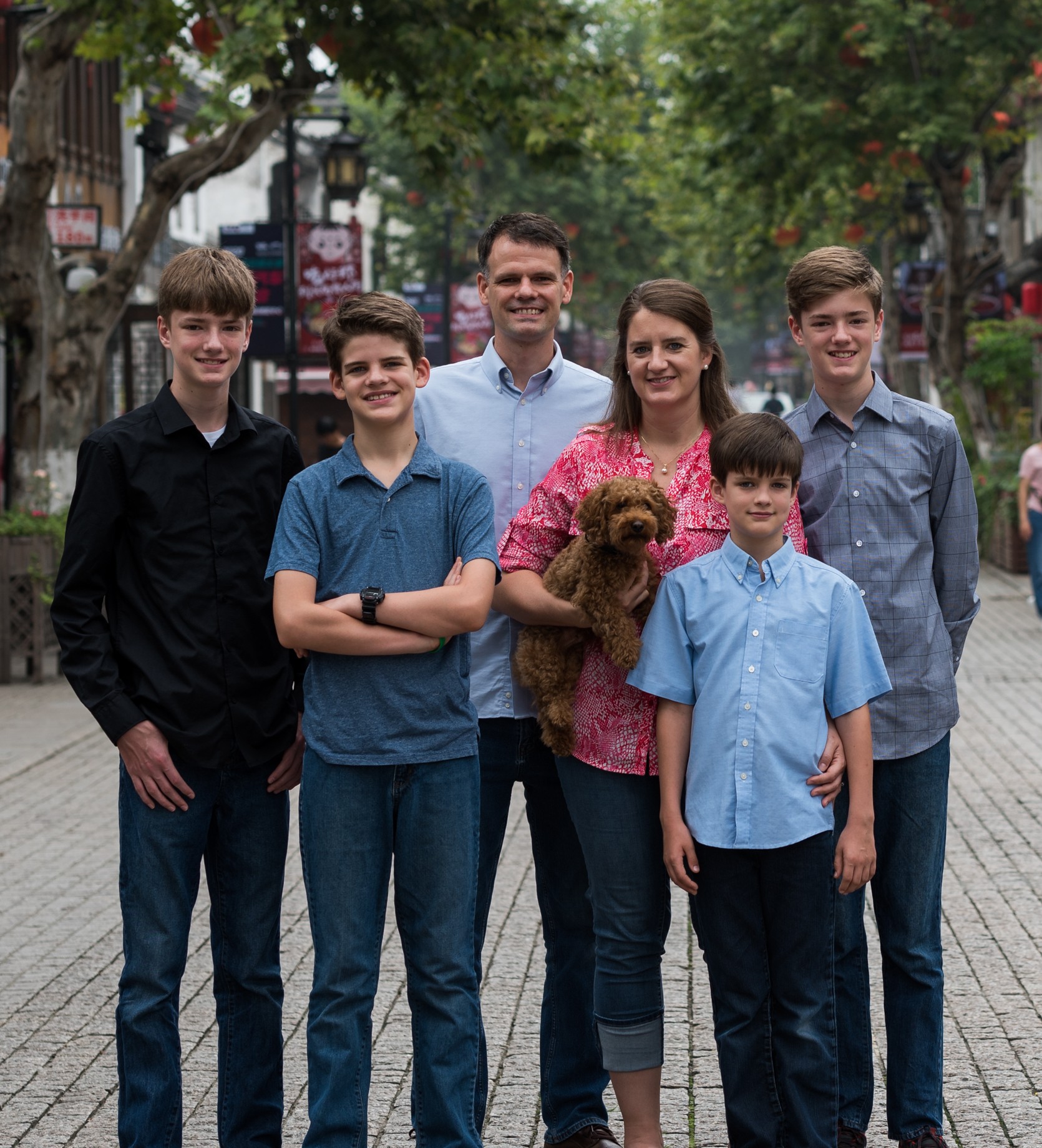 Meet Mrs. Kristin Gearhart, she is joining the secondary academic support team. She earned her Bachelor of Science in Secondary Mathematics Education from Bob Jones University and recently completed her Master of Education in Teaching and Learning: Instructional Coaching from Clemson University.
She is married and has 4 sons that are new students here at OCS. They recently returned to Michigan after spending 7 years in China where she taught high school math at an international school. When she's not teaching, she enjoys running, music, hiking, and spending time with her family. She is excited about joining the OCS family! Welcome to OCS, Mrs. Gearhart!
---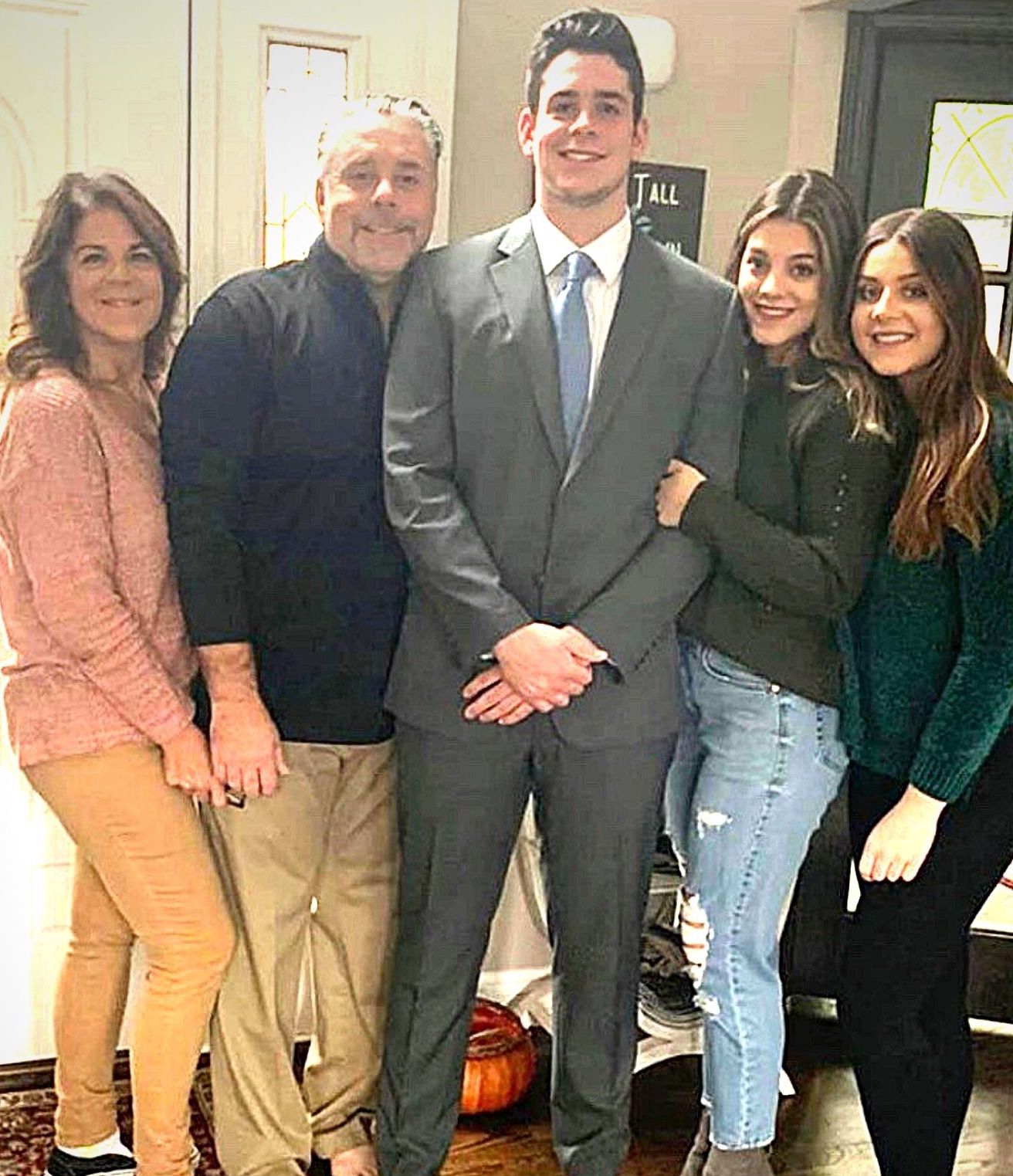 Join us in welcoming Mr. Jason Hann as our new High School Physical Education and Health Teacher. Jason was born and raised in the Metro Detroit area though his family is originally from Western PA. He has over 25 years of experience as an educator, and over 30 years as a baseball, basketball, and football coach in various capacities.
Jason received his Bachelor of Science Degree in Education from Wayne State University and Master of Arts Degree in Sports Administration from Central Michigan University. He is married for 23 years to Mary Rebecca. They have three Children, Lena - 22, Senior at Wayne State University, Ava - 20, Junior at Western Michigan University, and Dominic - 17, Freshman at Michigan State University.
In addition, Jason is a Member of Lakeside Assembly of God for 24 years. Leadership, Purpose and Relationships are the essence for which he has desired to establish as the foundation and backbone of his personal and professional mission. Placing Jesus Christ, our Lord and Savior, first and foremost in establishing his daily walk and intent. Welcome to the OCS Team, Mr. Hann!
---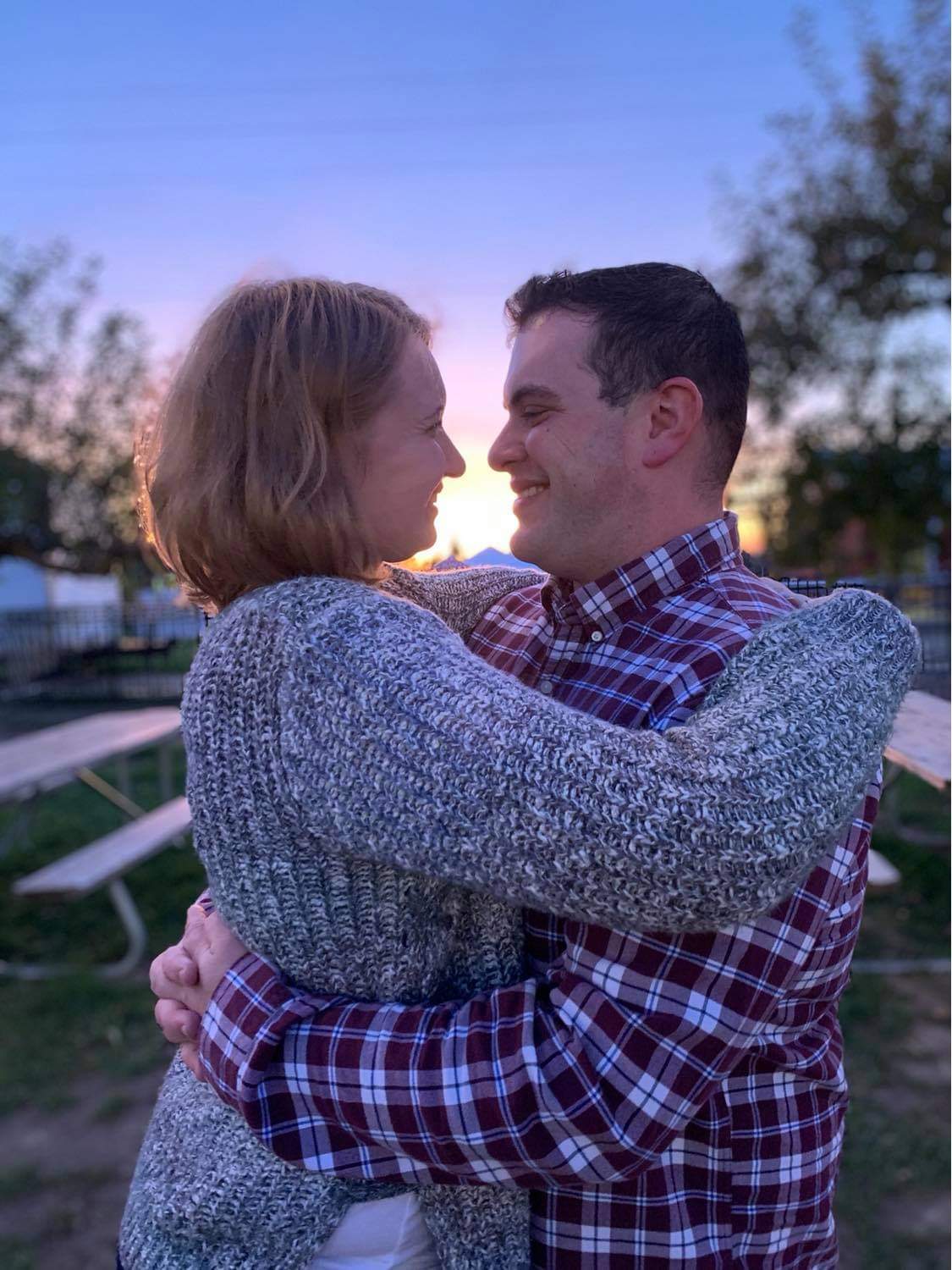 Please welcome Mr. Brett Farris, our new Middle School Bible teacher! Brett has lived in Michigan all his life, and he can remember playing basketball for Parkway Christian in the gym of Oakland Christian on multiple occasions! He taught Middle School English with Detroit Merit Charter Academy, and was the youth Pastor for Fireside Church of God before that.
Brett attended Rochester College and received two Bachelor's Degrees in Christian Ministry and English. Teaching at OCS feels very familiar due to the environment and the proximity to Rochester, which is nice indeed! Brett is currently engaged and will be married in October of this year! He cannot express his excitement in being a part of the Oakland Christian team!
His favorite Bible verse is Isaiah 6:8 "Then I heard the voice of the Lord saying, "Whom shall I send? And who will go for us?" And I said, "Here am I. Send me!" This verse gives him a vision of who he hopes to be in God: someone who will go boldly anywhere our Savior asks without hesitation. Thank you for your zeal, Mr. Farris! We're so happy you've joined our OCS team!
---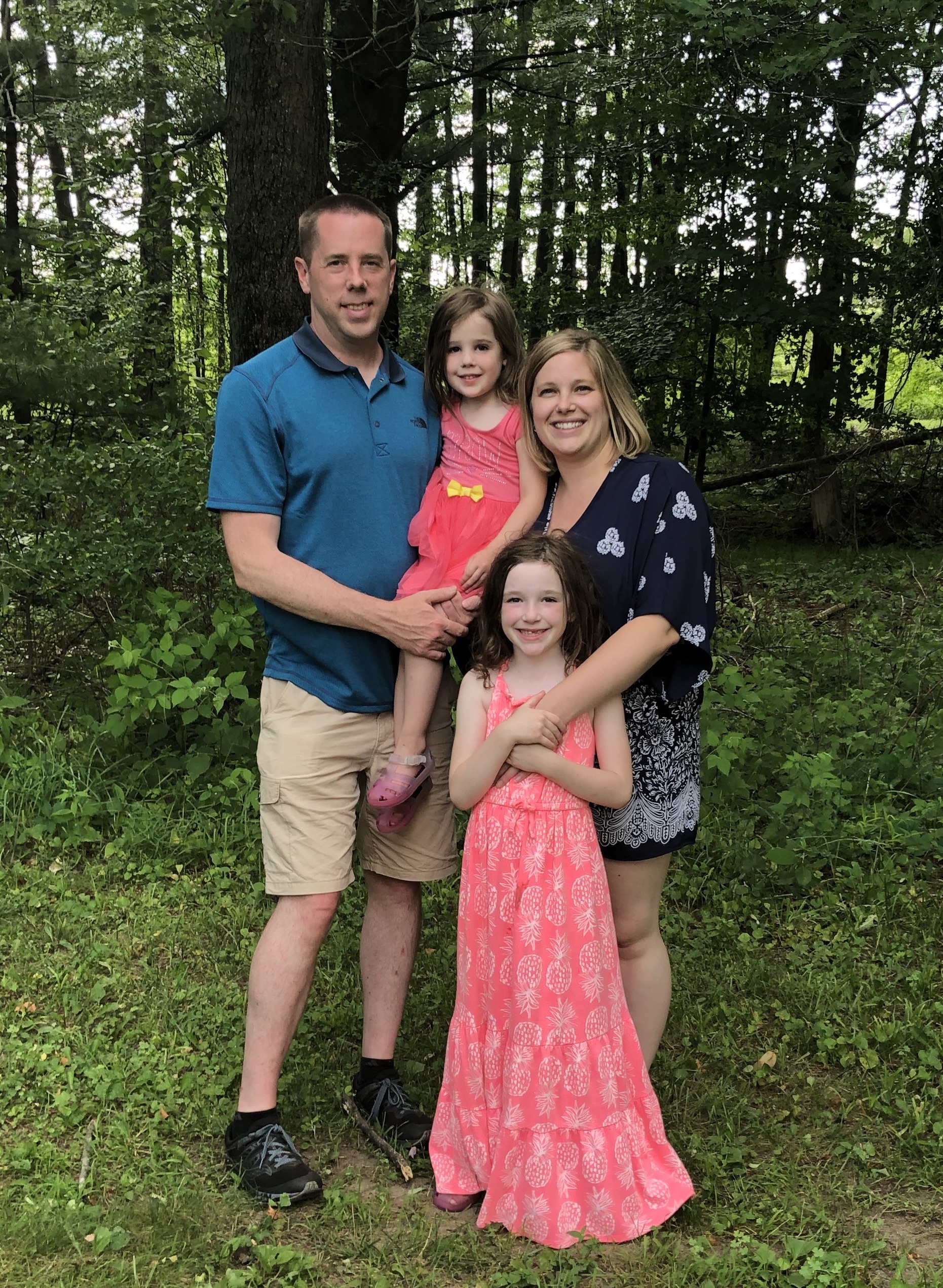 Please welcome Mr. Ted Loch, our new Middle School English teacher. Ted grew up and began teaching in Toledo, Ohio where he also completed his studies in English, Journalism, Speech, and Special Education at the University of Toledo.
He currently resides with his family in Royal Oak, MI. He has two daughters, Kaidence and Kenzie, who help motivate him each day to teach like his own child is in his classroom. This will be his nineteenth year as a teacher with so many great experiences meeting the diverse needs of all students in reading and writing. In his spare time, Ted enjoys spending time with his family, worshipping at St. Mary's Church in Royal Oak, reading books, playing chess and guitar, as well as running. Welcome to the OCS Team, Mr. Loch!
---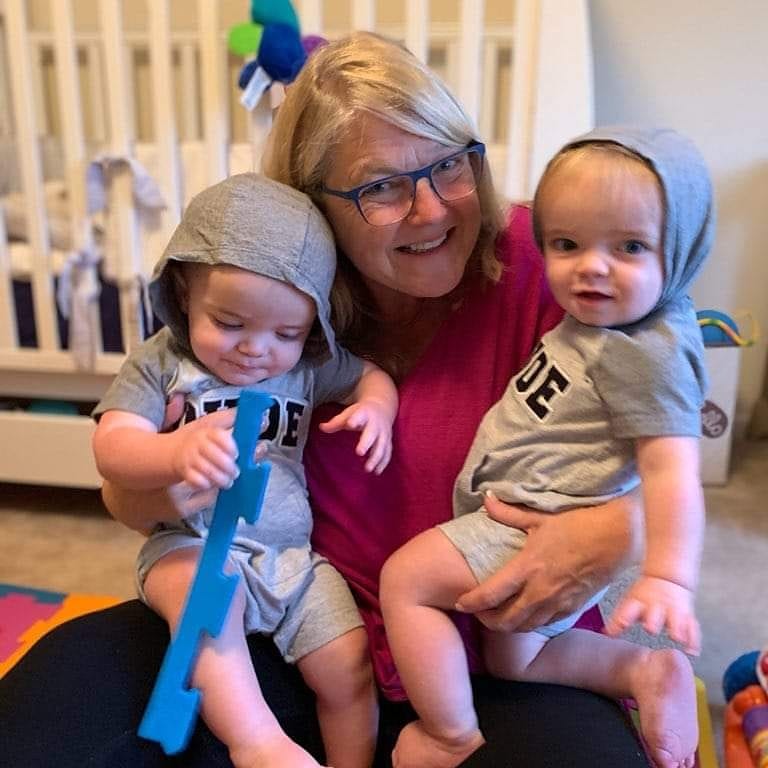 Please welcome Mrs. Diane Heath, our new secondary Art teacher. She has been an art educator for over 30 years, starting at Mattawan High School on the west side of the state and then spending many years at Rochester Adams before being part of the opening of Stoney Creek High School. An alumni of Western Michigan University, Diane studied Art Education, Drawing and Design and English. She received her Master's Degree in Secondary Counseling from Michigan State University.
Diane retired from Rochester schools in 2019 to accept a position at Aspen High School in Colorado but returned to Michigan to be closer to family. She has two adult children and 3 grandsons, you can see pictures of her family in room 209!! Woodside Bible is her home church and is thrilled to be able to include her Christian faith in her teaching. Welcome to OCS, Mrs. Heath!
---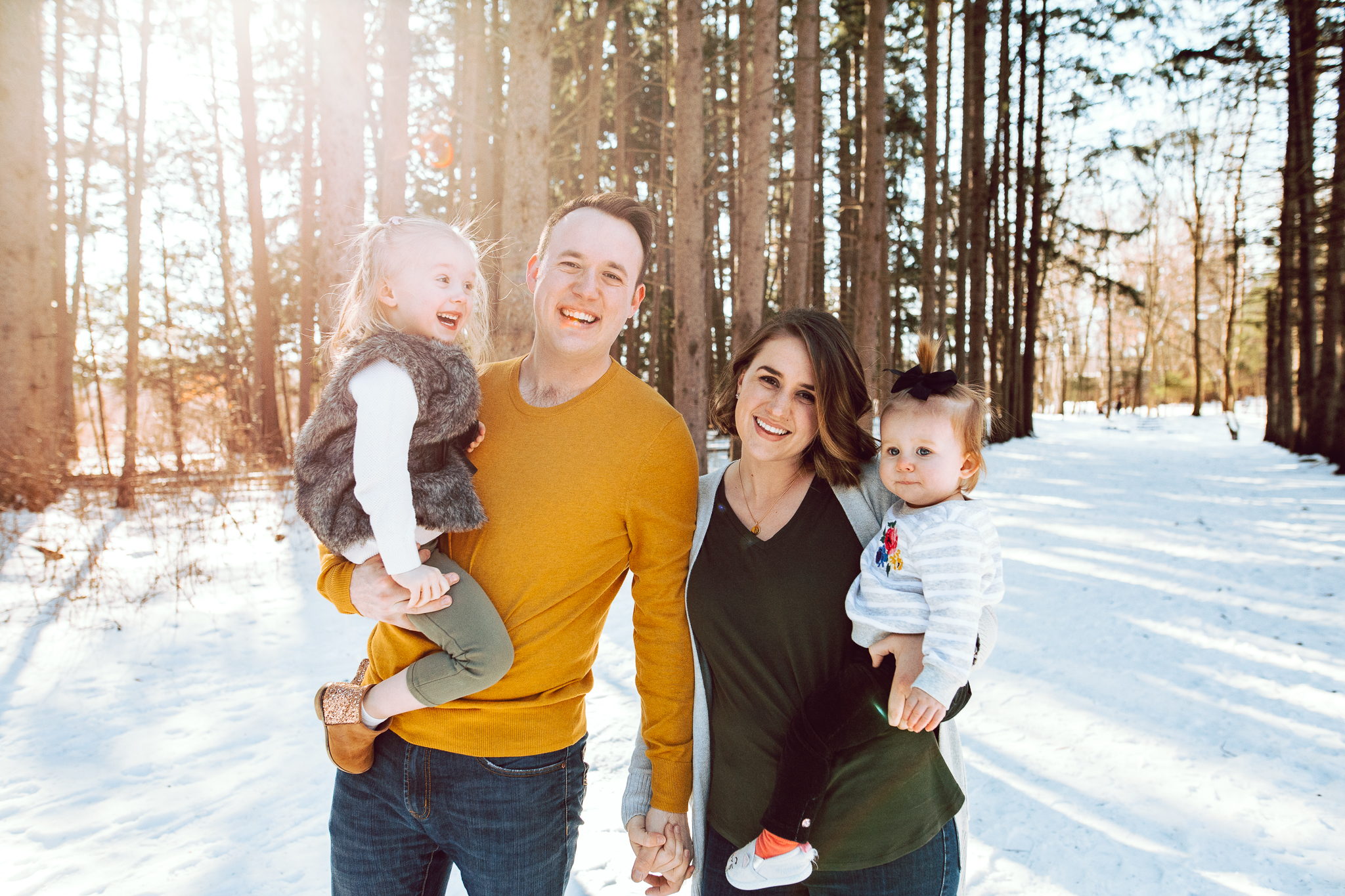 Meet Mr. Nich Griffith, our new High School Bible teacher. Nich is a graduate of the University of Michigan (BA) and Southern Seminary (MDiv). He has received training in theological and biblical studies, soul care, personal development, and leadership.
He has been married to his beautiful wife, Keegan, for just over 6 years. They have two daughters, Audrey and Eliza, and are currently in the process of adopting a boy from India. He is passionate about pizza, coffee, Superman ice cream, and helping students experience God through his word. He is a deacon and elder-in-training at his church, where he enjoys teaching, leading, and caring for his church and community. Nich's favorite sections of the Bible are the Sermon on the Mount and the book of Psalms. He also enjoys photography, music, cooking, and long walks on the Paint Creek trail. He is so excited to join the OCS team and is thrilled for this coming school year! Welcome to the OCS family Mr. Griffith!
---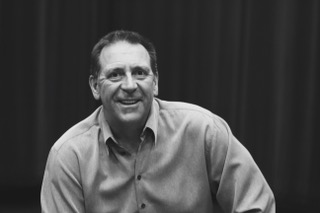 Join us in welcoming Mr. Jeff Tice, the new Drama and Speech teacher to the OCS community. Jeff is a graduate of Central Michigan University where he studied Theatre, Vocal Music, Speech/Interpersonal Communications, and Earth Science. After graduation, he traveled the United States working for regional theaters as a professional singer and actor. He tired of traveling and went back to school to teach Theatre and Speech classes while directing and producing musicals and plays. The last 27 years, he spent teaching, producing, and directing just down the road at Clarkston High School. He is married 29 years to Jill, has three children and three grandchildren. In his spare time, he enjoys running, tending to his garden, hunting, fishing, raising chickens, and working on a professional voice acting career. He loves Jesus, and his favorite verse is: "And so faith, hope, love abide, these three; but the greatest of these is Love". - 1 Corinthians 13:13
Welcome to OCS, Mr. Tice!
---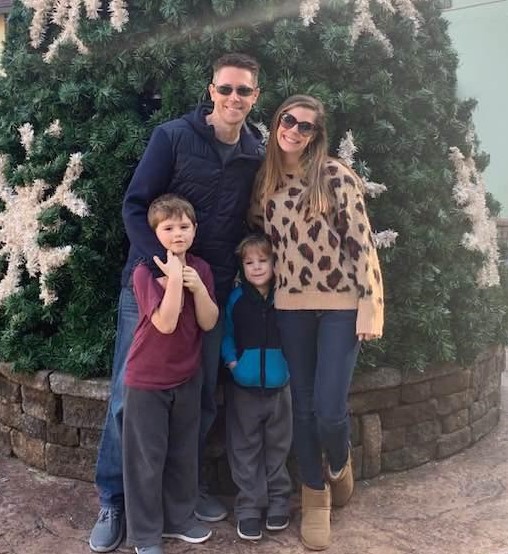 Introducing Mrs. Brittany Straith, our new fifth grade teacher! Brittany is a graduate from the University of Michigan and has since received her Master's degree in elementary education. She is married with two young boys. Brittany has loved teaching upper elementary and creating bonds with students that last a lifetime.
She has been a public school teacher for 13 years, and she is ready to bring Jesus into her classroom! Landon (second grade) and Walker (Kindergarten) are both excited to join Brittany at OCS in the Fall as she steps into the role of fifth grade classroom teacher!
Welcome to the OCS family, Mrs. Straith!
---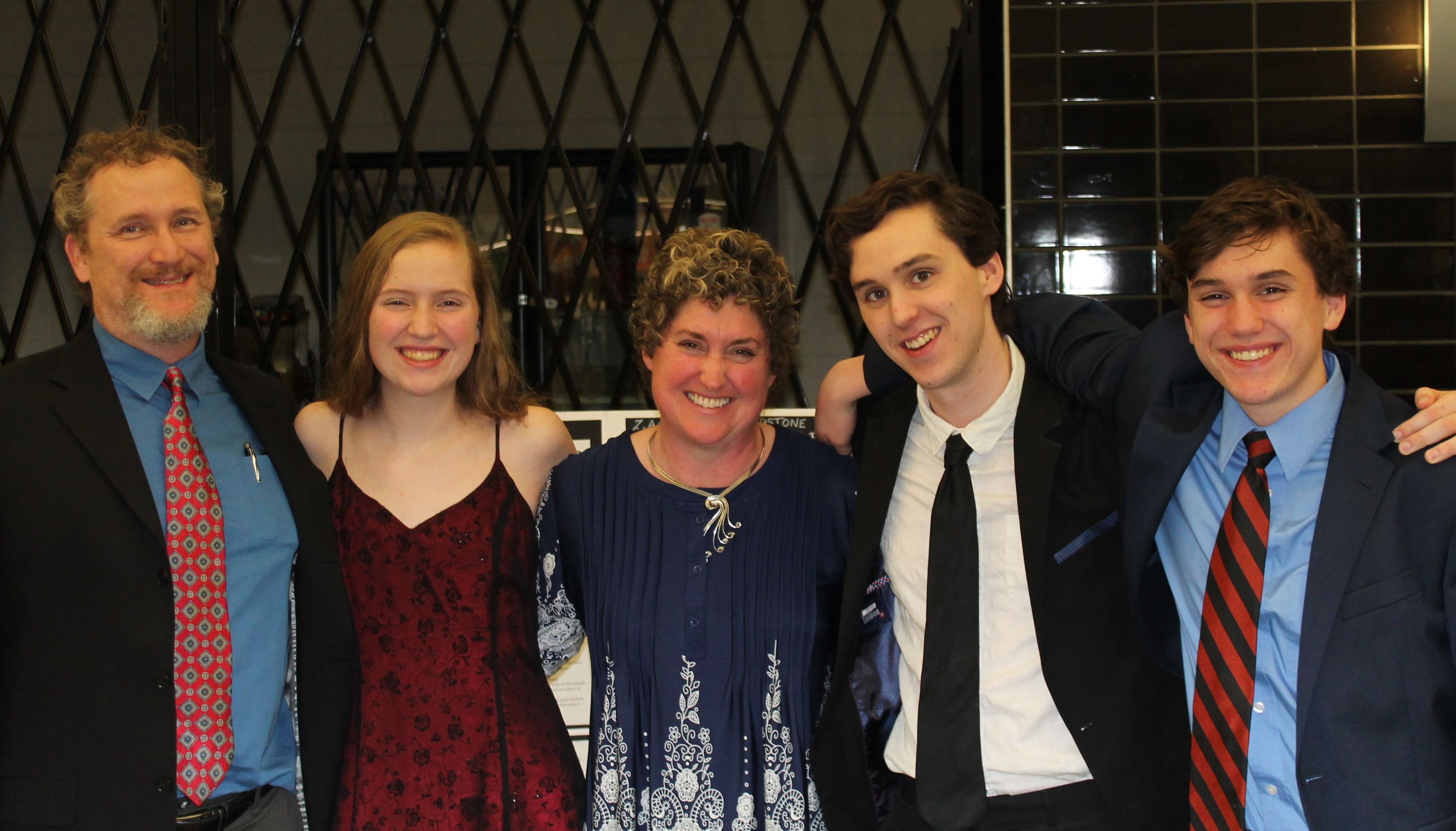 Meet Mrs. Heather Smith, our new secondary choir teacher. Originally from Canada, Heather started music school after earning her Bachelor of Arts Honors degree in Economics from Queen's University. She graduated from the University of Western Ontario with a Bachelor of Music Education after which she earned her post graduate Bachelors of Education from the same institution. After university, Heather worked at the Canadian Conservatory of Music and taught at two private schools before marrying and immigrating to the United States.
While raising three great kids who are all musical, Heather taught private vocal, piano and theory lessons. She has been a professional accompanist for the last 13 years working with students at the middle, high school and collegiate levels. Heather also loved working as a high school and middle school choral director in Warren, Michigan and was recently sought out by a former student from 20 years ago. "Today was a good day. In 8th and 9th grade, Mrs Smith was my choir and music teacher. She taught me so, so much and even though it was a short time she was profoundly impactful in my life, my passion for music, and my teaching style" This is what teaching is all about: conveying the subject matter while encouraging students to find the best parts of themselves. Welcome to OCS, Mrs. Smith!
---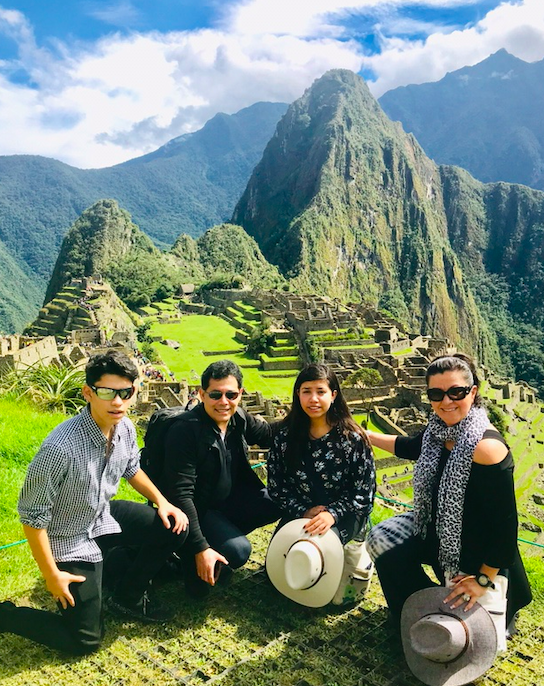 Reintroducing Maestra Cristy Trinidad, we are so blessed to welcome Cristy back to the OCS Family! She taught First Grade Spanish Immersion during the 2016- 2017 school year. Her husband's job relocated their family overseas for 2 years. And we are so happy that she's back to teach our Fifth Grade Spanish Immersion class!
Cristy was born in Mexico and has lived in the U.S. for 20 years. She has two children, Maurice and Stephanie. She has a Bachelor's degree in Business Administration, and has worked in the international automotive industry for many years. Later, she switched careers to work in her true passion of teaching. She has now been teaching for 15 years in private and public schools, and as a cross cultural corporate trainer. She has a basic understanding of languages such as Portuguese, Italian, and German.
During her recent overseas journey, God impacted her life by allowing her to continue following her passion of teaching. She was blessed with the opportunity to teach Brazilian children (Portuguese native speakers) through a Spanish-English immersion program.
Cristy is super excited to be back at OCS and the opportunity to teach her first grade students once again as fifth graders. She can't wait to see her students grow to be lifelong learners and believers of God. Her favorite verse is Proverbs 3:5: "Trust in the LORD with all your heart and lean not on your own understanding"
Welcome back Maestra Trinidad!
---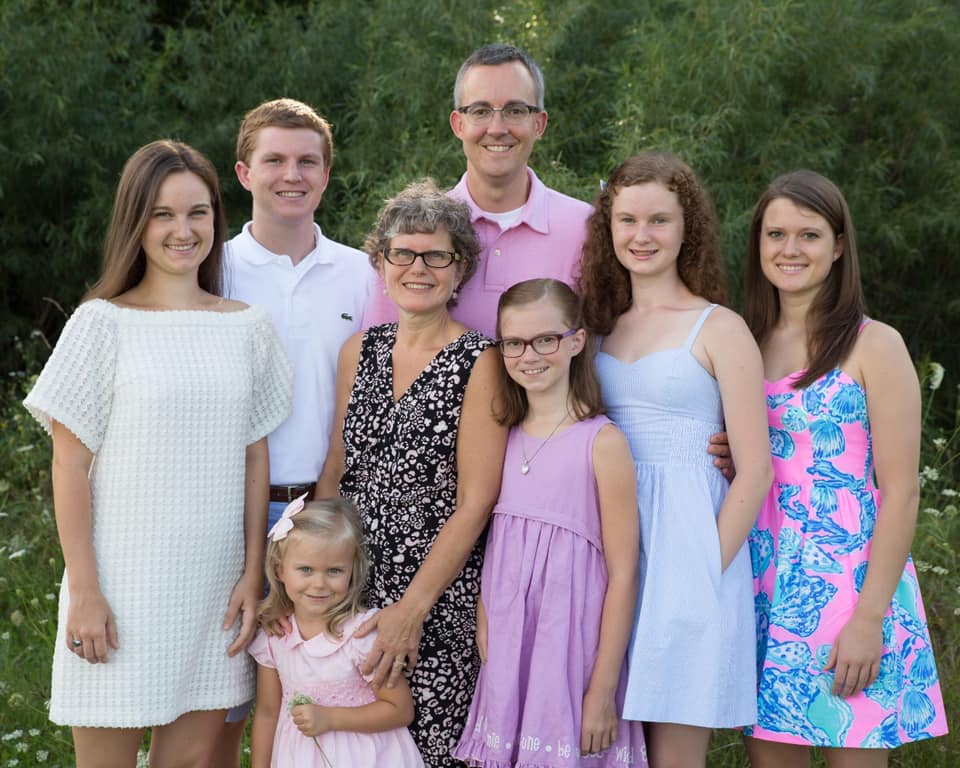 Introducing Mrs. Kathy Ratze, our new Middle School Math teacher! Kathy comes from a long line of teachers. Her grandmother taught 2nd and 3rd grade for 20 years and her mother taught preschool, kindergarten and 1st grade for 50 years. Her father taught History in the early days of Oakland Christian School!
Kathy and her husband Michael have six children – five daughters and one son. Her oldest two daughters are also teachers – Elizabeth teaches Latin in California and Rebecca teaches pre-school in Tennessee. Kathy is excited to return to the classroom after serving as a homeschool teacher for her children the last 18 years.
Kathy attended Evangel University with a major in Mathematics and a minor in Chemistry. She also earned her master's degree in Math Education from Wayne State University.
In her spare time, Kathy enjoys knitting and caring for succulents. An inspiring quote from one of her favorite authors: "Children are not a distraction from more important work. They are the most important work." - C.S. Lewis
We're excited to have you join the OCS team! Welcome Mrs. Ratze!
---
Lee Par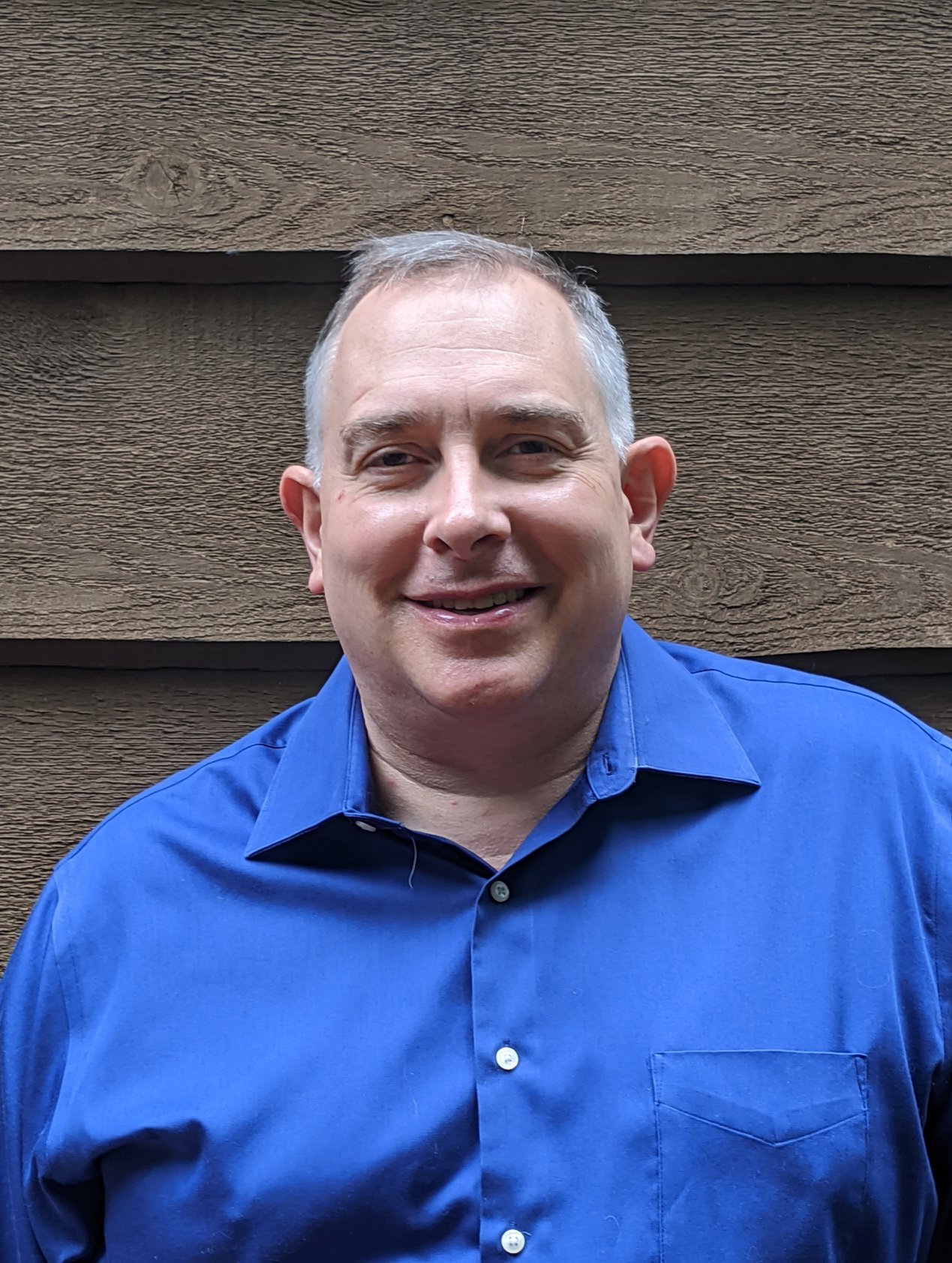 sons - We are excited to introduce to you our new high school math teacher Mr. Lee Parsons. As a teaching missionary, Lee has taught many levels of math and physics in a variety of international schools around the world, including schools in Mexico, Honduras, and South Korea. Lee is very excited to be joining the OCS family and is looking forward to teaching Algebra II and Conceptual Physics, as well as serving and living in our community.
Lee was born and raised in Evart, Michigan and received his undergraduate degree from Spring Arbor University and his graduate degree in education from Framingham State University. Lee has three adult children and an 1 year old grandson, all of whom he is very excited to be living closer to. Please pray for Lee, and his wife Robin, as they adjust to state-side living once again, as they look for a home near OCS, and a church home in which to participate.
One of Lee's favorite scriptures is Proverbs 3:5-6: "Trust in the Lord with all your heart and do not lean on your own understanding. In all your ways acknowledge Him, and He will make straight your paths." Welcome to OCS, Mr. Parsons!
---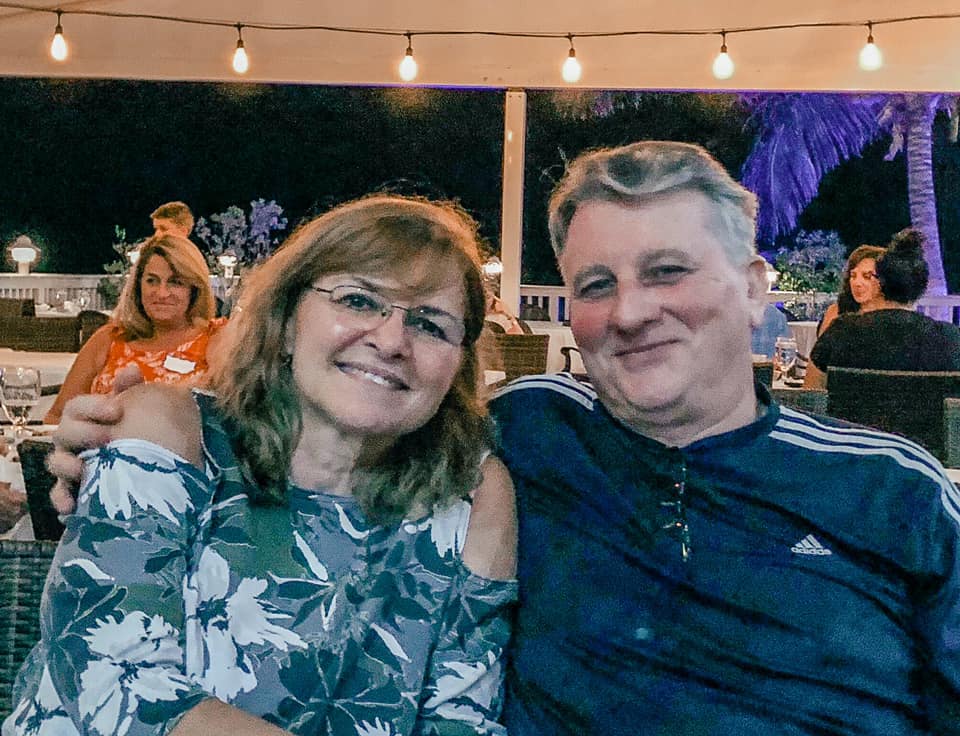 Introducing Mrs. Kim Rouvelin, our new secondary French teacher. Kim is originally from the Toronto area where she attended and then taught in her former parochial school. This is where she met and married her Paris born husband. They spent time in France and Canada before moving here to
Michigan. They have four sons, three daughters-in-law and two grandchildren residing in Michigan, Canada, England and France. They are quite an international family!

Kim has a double major in French and Psychology from the University of Guelph and French specialist qualifications from York University, in Canada, as well as a Masters in the Art of Education from Oakland University here in Michigan.

They own a small hobby farm and Kim enjoys gardening, cooking, riding horses and reading. She is looking forward to joining the OCS team and returning to her roots after some time teaching in public schools. Her favorite verse is "We have different gifts, according to the grace given to each of us. If your gift is prophesying, then prophesy in accordance with your faith; if it is serving, then serve; if it is teaching, then teach;" – Romans 12:6-7
---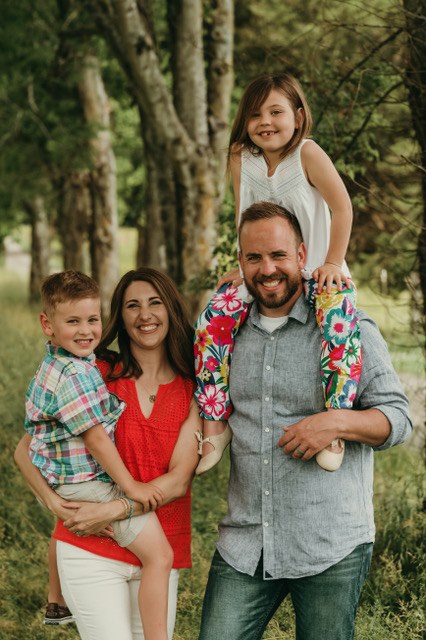 Lauren Armstrong - Lauren, a Licensed Professional Counselor (LPC) and recent northern transplant from Texas, is wife to Alex and mother to Olivia and Jude, who are both in the Spanish Immersion Program at OCS. For 12 years, Lauren has counseled kids, teens, and families specializing in trauma-informed care.
She obtained her Masters in Marriage and Family counseling from Southwestern Seminary in Ft Worth, TX, and further certifications in Multi-systemic Therapy (MST) and Trust Based Relational Intervention (TBRI). Drawing from experience in faith based counseling services, community mental health, juvenile justice, and private practice Lauren has served families in all walks of life.
She looks forward to walking alongside OCS students and families as they grow spiritually, emotionally and educationally. Welcome to the OCS staff, Mrs. Armstrong!