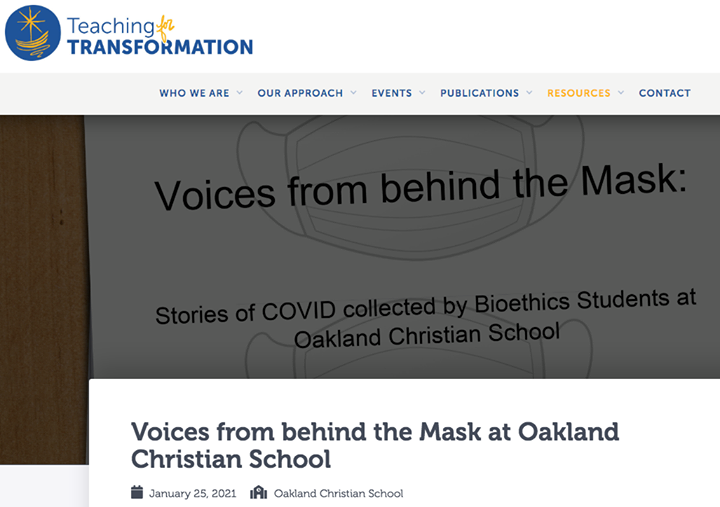 OCS teachers have begun implementing a program in our classrooms called "Teaching for Transformation" in which teachers work towards transitioning learning experiences and service opportunities from stand-alone events to ongoing engagement with students in God's broader story of restoration within our community.
The foundation of "Teaching for Transformation" lies in the deep hope that each individual educator has for his or her students and in the role each of us plays in God's story. The assignment from Mr. Crump's 11th &12th Grade Bioethics class illustrates one learning experience in this program. This project was featured on the Teaching for Transformation (TfT) website! Thank you, Mr. Crump, for embracing the practices of deeper learning, and congratulations on how it has been recognized by our partners at CACE.
Click here to read the inspirational stories from our students!