Admissions Coffee Hours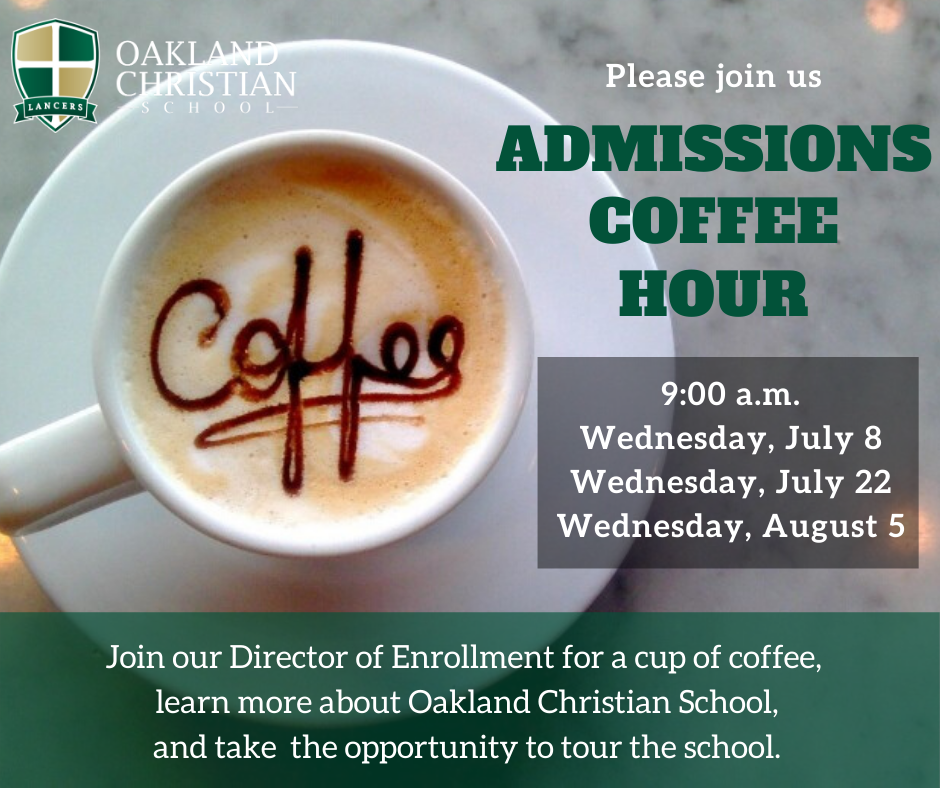 If you would like to explore what Oakland Christian School has to offer, please join us for an Admissions Coffee Hour. Our Admissions Team would like to answer your questions and help you determine if OCS is the best fit for your child's education. Let us know that you're interested by filling out our Contact Us Form, or feel free to just drop by for one of the Coffee Hours.
Join us at 9:00 a.m. on
Wednesday, July 8
Wednesday, July 22
Wednesday, August 5
Individual Tours
Schedule your in-person tour now to learn more about Oakland Christian School. Please contact Kelly Wood, our Director of Enrollment, at kwood@oaklandchristian.com or 248-373-2700, ext 250. We look forward to meeting you and connecting with you!