Building a Strong Foundation
We are committed to providing a high-quality academic curriculum that lays the foundation for student success in Reading, Math, Language Arts, Bible, Social Studies, and Science. Our academic program is designed to prepare students for success in their academic pursuits and all areas of life.
But that's not all. Our curriculum goes beyond traditional academic subjects to provide students with a well-rounded education that includes creative, physical, and social experiences. We offer music and art instruction, physical education classes, S.T.E.M. and technology instruction, library opportunities, and elementary-specific chapel services.
The elementary program effectively prepares students with a spiritual foundation to love God, love others, use the Bible, and understand that God has created every person to glorify Him. We are blessed with Christian teachers who are creative, caring, and certified in their area of teaching. They create a classroom environment that encourages students to explore new learning, feel safe and secure, treat others respectfully, and know that Jesus loves them.
Academic Growth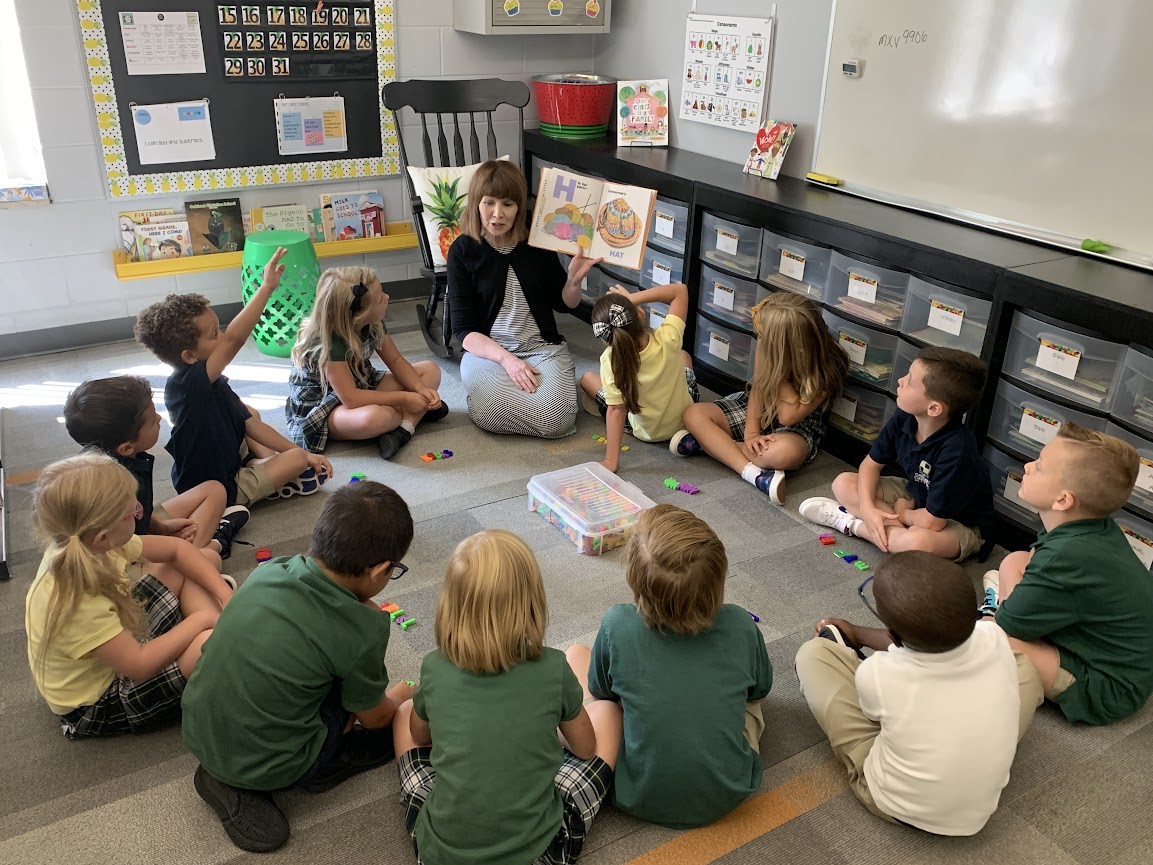 We believe that each child is a unique creation of God, endowed with exceptional potential, and it is our privilege to nurture their intellectual development. Through a dynamic and engaging curriculum, our passionate educators inspire a love for learning while instilling Christian values and principles. Small class sizes allow for personalized attention, enabling our teachers to identify and cater to the individual needs of each student.
We encourage critical thinking, creativity, and problem-solving skills, empowering our young learners to excel academically. With a focus on excellence, our school provides a safe and supportive environment where students are encouraged to explore, question, and grow both academically and spiritually, preparing them to become confident and well-rounded individuals, ready to embrace the challenges of the future.
Spiritual Foundation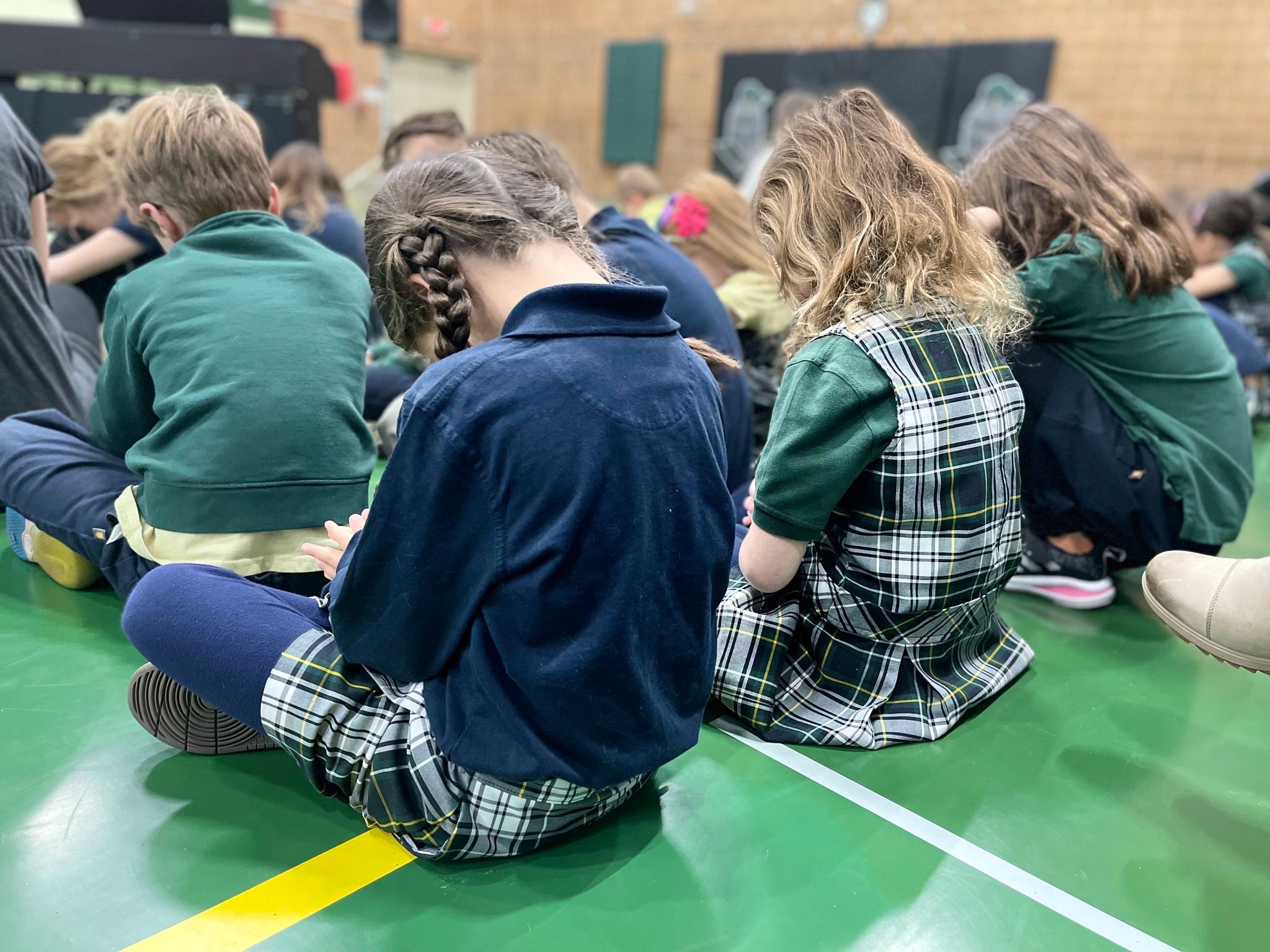 At the heart of the OCS elementary is a strong spiritual foundation that permeates every aspect of what we do. This foundation serves as the guiding principle in nurturing the minds, hearts, and souls of the students. Children are encouraged to develop a personal relationship with God, to embrace Christian values, and to grow in their understanding of the Bible's teachings.
Prayer, worship, and scripture are integrated into the curriculum, providing students with opportunities for reflection, deepening their faith, and fostering a sense of community. Through a dedicated team of teachers and staff who model Christ's love, kindness, and forgiveness, this spiritual foundation creates an atmosphere of acceptance, compassion, and respect, allowing each child to flourish and discover their unique purpose in God's plan.
Healthy Culture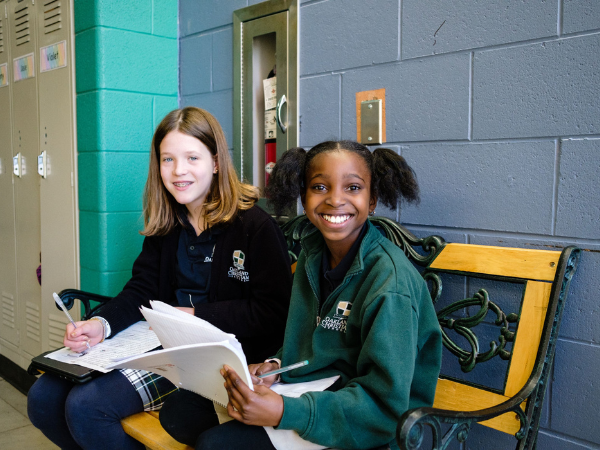 At Oakland Christian, we foster a healthy and nurturing culture that reflects the values of Christ's teachings. Our school community is built upon a foundation of respect, kindness, and compassion, where every student and staff member is valued and supported. We encourage open communication and collaboration, creating a safe space for students to express themselves and develop meaningful relationships.
Through various programs and activities, we instill the importance of physical and emotional well-being, promoting healthy lifestyles and positive attitudes. We actively promote a sense of responsibility for one another and the broader community, inspiring our students to become caring and responsible global citizens. At our school, the healthy culture nurtures not only academic excellence but also spiritual growth, ensuring that our students develop into well-rounded individuals who can positively impact the world around them.
Program Highlights
Spiritual formation – Age-appropriate Bible curriculum, daily devotional and prayer time, weekly chapel and service projects within our community
Spanish Immersion Program option (the last point of entry is the beginning of first grade) - bilingual and biliterate by fifth grade
Curriculum - Teachers utilize best practice curriculum sources to deliver hands-on, collaborative, and small and large group instruction to challenge students at their instructional level. Our instruction exceeds grade-level standards validated through intentional assessments.
Student iPads and Chromebooks for integrating technology with the curriculum
3 – 4 field trips per year to enhance the classroom curriculum
The fine arts program affords students age-appropriate opportunities to experience performances throughout the year.
Fifth-grade leadership opportunities (iLead 5 and Chapel)
Food allergy sensitive environment
Secure building with teacher and volunteer background checks
After-school clubs (STEM-VEX Robotics, Art, Engineering, Sports)
Before and after school care program*

*Childcare classes are available for students before and after regularly scheduled class times. Before school care begins at 7:00 a.m. and after school care ends at 6:00 p.m. (The OCS childcare facility and program is licensed through the State of Michigan and supervised by qualified Christian staff.)