Engage. Challenge. Motivate.
We are excited to share with you the unique educational experience we offer to students who desire to grow academically, spiritually, and socially in a Christ-centered environment. Our program is designed to not only prepare students academically for college and beyond, but also to help them develop a deeper understanding and relationship with God. We believe that education is not just about gaining knowledge, but also about developing character, values, and a sense of purpose. Our faculty and staff are committed to providing a supportive community that encourages students to embrace their unique gifts and talents and to use them to become responsible citizens who impact their world for good.
Strong Academics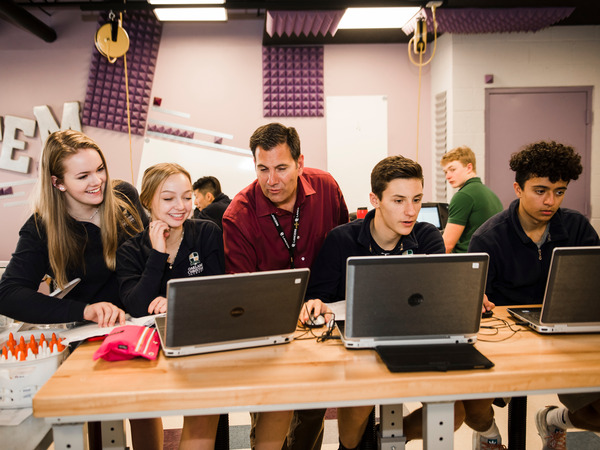 Our high school program offers a challenging academic curriculum that includes core subjects such as English, math, science, social studies, and foreign language, as well as a range of elective courses in the arts, technology, and other areas of interest. Our teachers are highly qualified and dedicated to providing a challenging and engaging learning experience for students. We also offer advanced placement (AP) courses, including an AP Capstone diploma option, as well as dual credit opportunities for students who wish to challenge themselves further and earn college credit while still in high school.
Spiritual Emphasis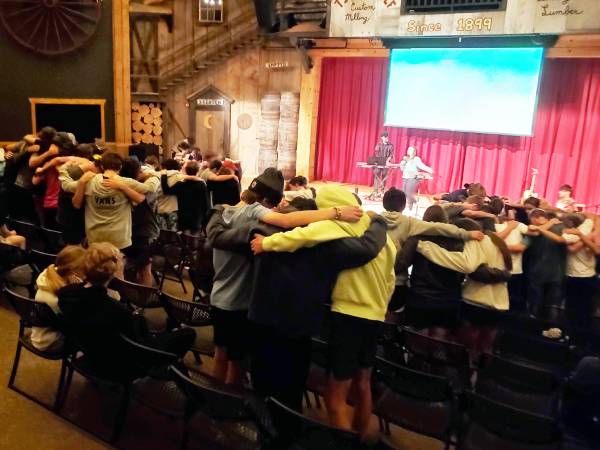 We believe that spiritual growth is an essential part of education, and we strive to create an environment that fosters faith and values. We offer daily Bible classes, weekly chapels, and small group opportunities that help students explore and deepen their faith. We also provide opportunities for students to engage in service projects and mission trips, enabling them to put their faith into action and make a positive impact in their communities.
Flourishing Community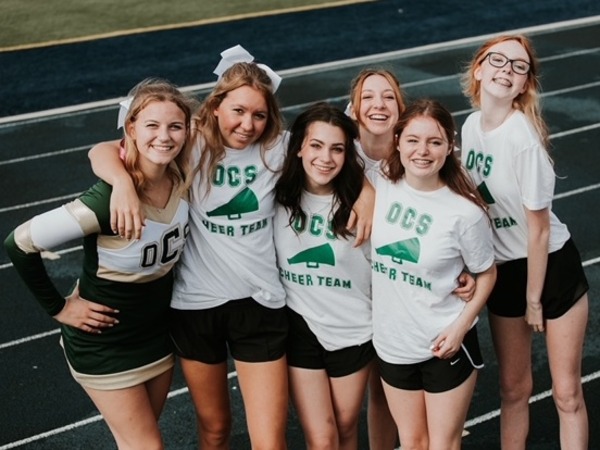 We firmly believe that a caring community plays a crucial role in the success of our students. Therefore, we are dedicated to establishing a warm and accepting atmosphere where all students feel valued and included. Our school community cherishes diversity and encourages students to appreciate their unique qualities and learn from one another. Moreover, we provide various extracurricular activities such as sports, music, drama, and clubs, which enable students to cultivate leadership, teamwork, and social skills.
Program Highlights
Spiritual Formation: The program includes student retreats, LEAD (student spiritual leadership group), service projects, Bible classes, core class Biblical integration, and weekly chapel.
Visual & Performing Arts: Our extensive offerings include Strings, Band, Choir, Drama, Musical Theater, Worship Band, Art, Media Art, Photography, and Videography.
College Preparatory Academics: 33 Advanced Placement (AP) courses (live instruction and online) and 6 Honors Courses
AP Capstone Diploma Program - Oakland Christian School is one of approximately 1,500 schools worldwide to implement the AP Capstone™ diploma program―an innovative program that allows students to develop skills that matter most for college success, such as research, collaboration, and communication.
S.T.E.M.: Integrated and applied S.T.E.M. offerings in dedicated learning spaces.
College Dual Enrollment: Students can earn up to 30 college credits through a variety of colleges and universities.