The Ahn Family
August 01, 2019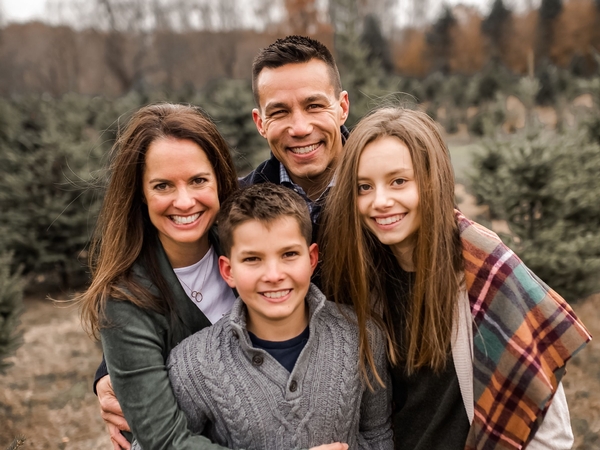 We began our OCS journey in August of 2012 when our daughter, Taylor, started Kindergarten. We sought out OCS for Christian education. We stayed because the instruction is excellent. We have embraced the community at OCS, it is home. At OCS we can unapologetically declare our love for Jesus. We come together to worship and pray as a body. Our kids are taught to serve others and give all the glory to God.
Taylor is entering 8th grade in the fall of 2020. She plays the violin in the Middle School Orchestra. She plays Lancer Softball and Soccer. She is a member of the NJHS (National Junior Honor Society). Our son, Cameron, is entering 6th grade this fall. He plays Lancer Football, Basketball, and Baseball. He is also a member of the elementary Robotics team.
There are so many ways to engage in the community at OCS. Chris has served on the school board for many years, but he really enjoys his time in the booth announcing the Lancer elementary football games. Kristi enjoys helping the class with service days and field trips, but her favorite experience is creating the Fear Factor room for the Middle School Lock-In.
One of our favorite events at OCS is the Elementary Fall Fun Night. It is a great time to build relationships with other OCS families in an outdoor setting. We relax and enjoy chili on a cool fall night before heading through the trails to watch the Lancers bring home a football victory.
Photo credit: Devin Parrish Photography