Posts Tagged "Elementary"
October 18, 2023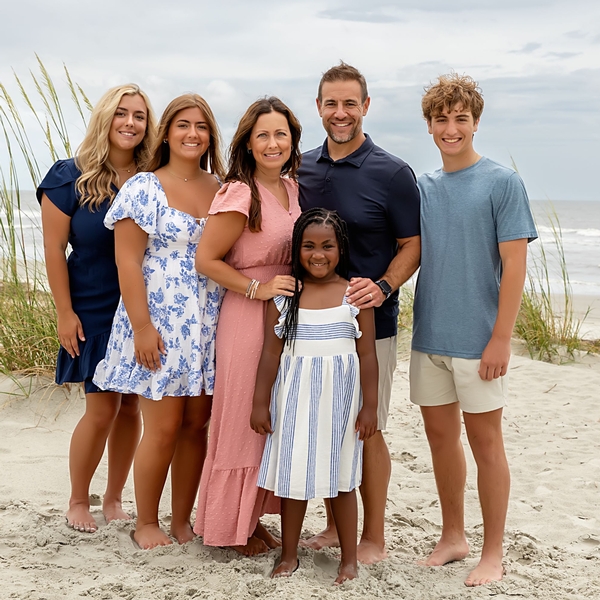 What do you love about Oakland Christian?
There are so many reasons we love Oakland Christian. When our daughter walks through the doors each morning, she is greeted by name with a warm, friendly smile by the staff. We have experienced that not only does her teacher love her and is invested in her growth, but the entire staff is just as invested in her well-being throughout each day. We couldn't dream of a more nurturing, loving environment for our daughter to spend her school days when she is away from us. When your child says the best part of her days is when she gets to be at school, you know you're at a pretty special place.
Why choose Oakland Christian?
We chose Oakland Christian for smaller class sizes and a Christian education that extends beyond just what we do in our home. We love the values they teach of faith and the encouraging growth and development in both academics and spirituality. We love that each child is celebrated, loved, and learning to live righteously, serving God's Kingdom in a school setting.
How has your child's faith grown at Oakland Christian?
This is only our daughter's second year at OCS, and while she is still very young, we have seen her faith grow deeper. Her constant requests for worship music, reading bible passages, and wanting to learn more about God are more noticeable. However, the well-thought-out questions about God and leaning into God more when having a hard day are noticeable. Since her faith life is extended from home to school, we feel that God is at the forefront of her mind more. We love that she has faithful teachers whom she can talk to with questions too. We look forward to watching her relationship grow deeper in Christ as she grows older and continues her education at OCS.

Describe Oakland Christian in one word.
Love
Why consider enrolling at Oakland Christian School?
If anyone is considering enrolling their children, I would advise them to come and visit. When you walk through the front door, you will see what a warm, friendly environment OCS provides. (And the treehouse in the library is pretty cool too!) We attended an Open House and were hooked immediately. We feel so grateful to have found OCS for our youngest.
Share your story HERE.