The Kolb Family
December 01, 2020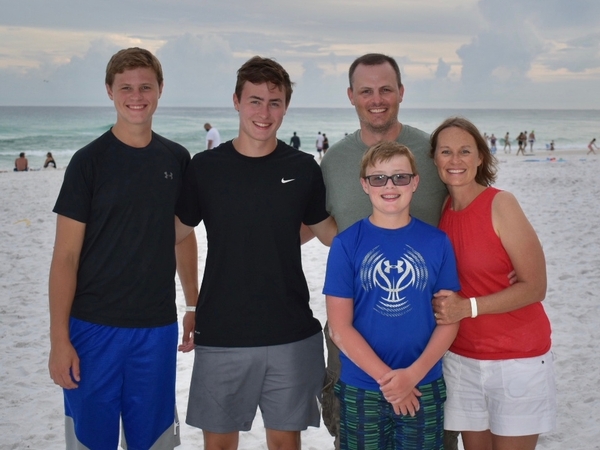 Kevin & Madeline, Mason (12th Grade), Lucas (9th Grade), Colin (7th Grade)
We have been at OCS for 10 years. What initially drew us to OCS was first and foremost a school where our kids could talk about Jesus. We wanted them in a Christian environment where they would be challenged and grow closer to God. We can guide them at home, but kids are in school so many hours a day. We wanted them to be with Christian teachers and leaders who love them and help them to deepen their love for Jesus. With 3 boys, sports is also a big priority. We love that OCS offers so many different programs. We have good competition and great coaches. We also knew that OCS offered really good academics.
Some activities my kids have been involved in include football, basketball, baseball, National Junior Honor Society, National Honor Society, Battle of the Books, and Strings. I (Madeline) have always loved being involved in my boys' activities. I have been a room mom during the elementary years, have been a chaperone for many field trips, was involved with the PTF, and have volunteered for many athletic events. I now work in the EEC as a preschool assistant. I have been there for 6 years, and still love seeing their little faces each day. Kevin has been involved in coaching football, basketball, and baseball throughout the boys' years.
We have had so many good memories here at OCS. We would choose this school all over again if we had a second chance. We love the positive Christian atmosphere, and how the teachers genuinely care for our kids. What is unique about OCS is that they teach the kids to embrace their faith and to live it out each day. Also, because it is a small school, we are able to really get to know the other families and develop some lifelong friendships.