The LeRoy Family
September 01, 2019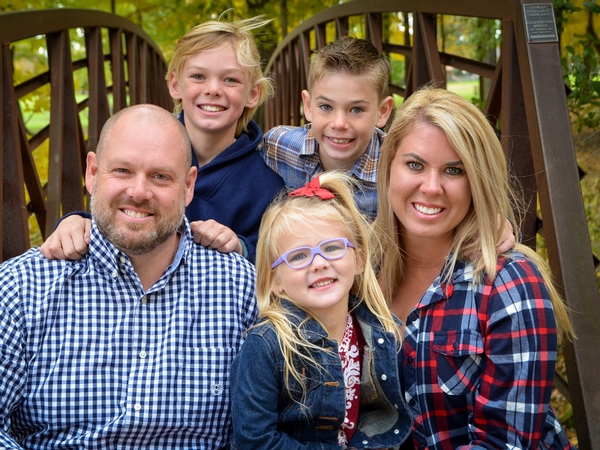 Our children started at OCS 7 years ago, back in the Fall of 2013. We were looking for a faith-based program that also provided strong academics. Athletics were a large part of our decision- we wanted a place where our kids could play sports and have a large variety to choose from. Our kids have participated in football, basketball, baseball, soccer club, art club, and science club.
I love that our students can start in preschool together and travel all the way to graduation together. They really become like siblings who take care of and watch out for one another. This also allows the parents to bond and communicate with each other.
PTF and Lifebuilders are a huge part of my life here at OCS. I love to support our staff and show them how loved they are. Raising funds for the school to be able to provide even more programs and opportunities for students has been a blessing.
OCS has become our family. With all three kids there, being involved in volunteering, sports, and after-school activities, this school is a part of our everyday lives. Families take care of one another and love your kids as you love them. I know that if I need anything I can count on the staff or families for help. Our social life is really intertwined with OCS and we are so grateful for the friendships we have here. We can raise our kids and grow in our faith together.
Photo credit: Blonde Tulip Photography