Meet Faith Badyna
September 08, 2022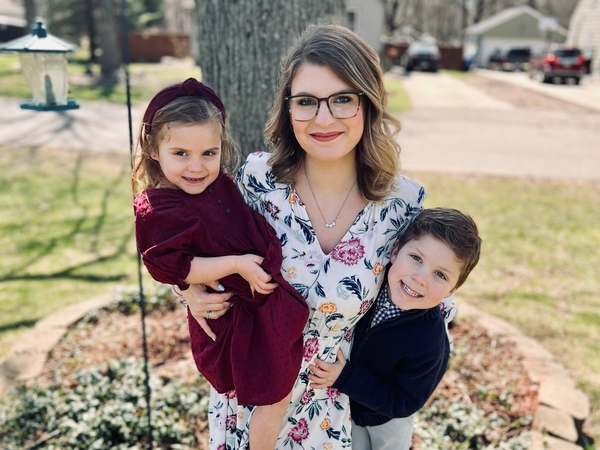 What's your new position at OCS?
I will be working with Mrs. Ales in food service along with helping on the OMEGA team.
Where are you from?
Ortonville, MI
Where do you go to church?
Bridgewood Church
Tell us about your family!
I have two kids. Dean is 6 and in 1st grade. Jaimee is 4 and attending preschool at a school new OCS. They are my world. I am also lucky enough to have all my siblings and parents so close to us. They are my biggest support system.
What is something most people don't know about you?
Well, I'm an open book so there might not be much that you don't know about me. I tend to talk and talk, maybe too much.
What are you most passionate about?
I think my biggest passion is being a mom and being a good mom for each of my kids. I have recently become passionate about reading. I like story books but I've loved books about the Bible and how they make you think differently and see deeper into the passage you are reading.
What are you looking forward to most in your new role at OCS?
I'm excited to meet new people. I'm excited to see where this takes me and most of all I am excited to be surrounded by Christian people who uplift each other.