The Usztan Family
April 01, 2021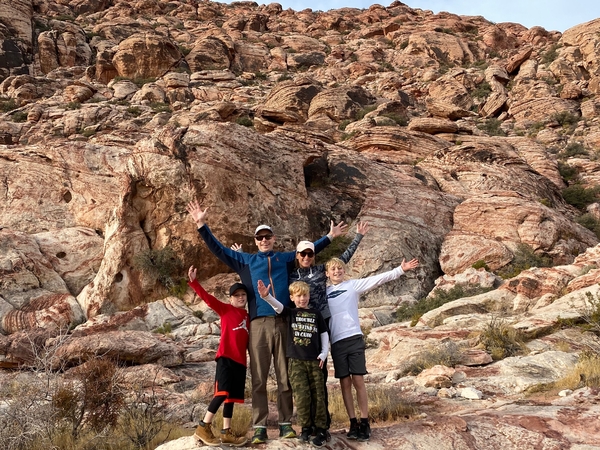 Boris, Christina, Taras (OCS 6th Grade), Vladimir (4th) & Ivan (3rd)
We loved OCS from the minute we walked in! We were welcomed with open arms. Taras started in 6th grade last October and next school year in the Fall, our other two younger boys will be attending 4th & 5th grade here at OCS!
We were drawn to our son's relationship with God and knowledge of the Bible growing by attending OCS. We love the challenge academically and how the staff helps our son be successful. Everyone has been so kind and loving. You can see how much every staff member cares about the success of the students and their individual walk with God.
We love everything OCS has to offer. For a small school, there are many extracurriculars for the kids to participate in. Taras is playing basketball now and looks forward to football in the fall. We are looking forward to the upcoming 5K! We enjoyed participating in the LifeBuilders auction.
OCS is unique in regard to the amazing staff they have and everything they pour into the children. The students are receiving a high-quality education along with highly educated, God-loving teachers and staff providing guidance and character building. We have been amazed at how welcoming every teacher and student has been! My son is now playing the trumpet and loves it! He enjoys all his classes. He feels challenged and also feels encouraged to rise to the occasion and be successful!