Posts Tagged "Spanish Immersion"
September 29, 2023
Introducing Mrs. Alejandra Mituta, a vibrant addition to our OCS Family! As a third-grade Spanish Immersion teacher, she's igniting young minds with language, culture, and Biblical Truth! Alejandra's passion for storytelling comes alive as she reads, capturing her students' imaginations with every word. Her favorite verse is Philippians 4:13, "I can do all things through Christ who strengthens me."
Let's give a warm welcome to Alejandra as she embarks on this exciting journey with our students!
September 02, 2022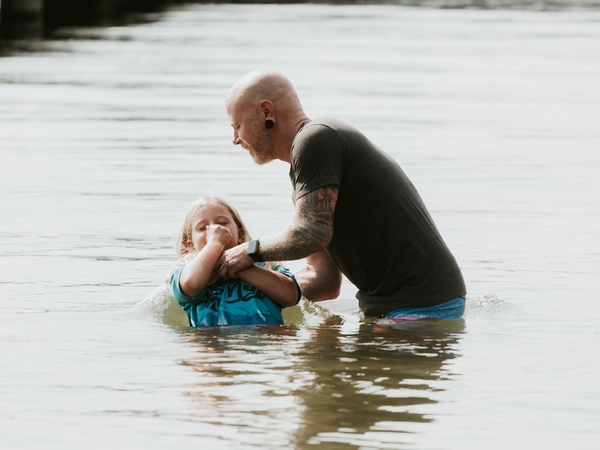 "Hoy, elijo ser bautizada para que el mundo vea que yo elijo seguirle al Rey Jesús. Él me quitó los pecados y me lavó. Es como que estuviera llevando un delantal oscuro y sucio, y Él me lo quitó y me dio un delantal blanco y bellisimo en su lugar porque yo soy Su Hija, Su Princesa. Siempre seré Su Hija y Él siempre me amará porque es un buen, buen Padre." -Ezrah Armsey

"Today, I am choosing to be baptized so the world can see that I choose to follow King Jesus. He took my sin and washed it away. It's like I was wearing a dark, dirty robe and He took it and gave me a beautiful, white robe because I am His Daughter, His Princess. I will always be His Daughter, and He will always love me because He is a good, good Father." -Ezrah Armsey
Before her baptism, Ezrah had two concerns: being completely submerged in the water and reading her testimony in English.
A second grader in our Spanish Immersion program, she has not yet had instruction in English; she reads and writes only in Spanish during school. With formal English instruction beginning in third grade, her exposure to reading and writing in her first language is limited to what she gets at home. What could have been perceived as an obstacle was graciously embraced by Woodside Lake Orion, the audience, and, of course, Ezrah.
Relieved not only that she could read in the language she is most comfortable with, Ezrah, was also grateful that everyone would hear its English translation after. She adores Jesus and shares Him with any and everyone, but something special shines through her when she does so in Spanish.
At the conclusion of the baptisms, a couple connected with us. They recently moved here from California and were tickled that she read her testimony in Spanish. The husband was a business owner and had many employees whose first language was Spanish. It was just one small connection that reminded me of the bilingual ministry opportunities our school is helping prepare the next generation for.
As the mother of two students in the Spanish Immersion program and the middle school SI teacher, I am blessed to see firsthand the fruit Jesus is producing through our SI students.
Amanda Armsey
Middle Spanish Immersion Teacher, and parent to two Spanish Immersion students